Ukraine organized first evacuation flight from Israel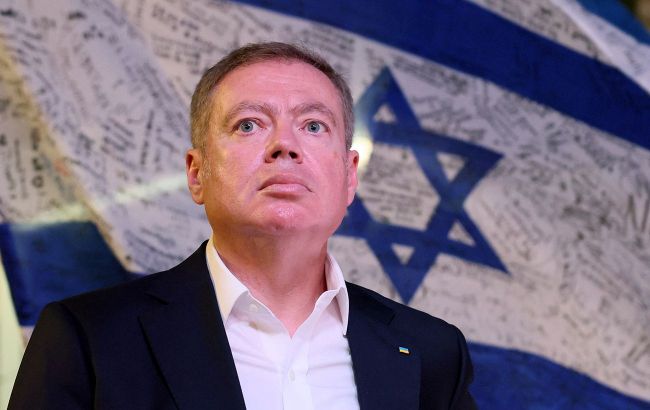 Ukraine's Ambassador to Israel Yevgen Korniychuk (Photo: Getty Images)
Ukraine has organized the first evacuation flight for its citizens who remained in Israel, according to Ukraine's Ambassador to Israel, Yevgen Korniychuk.
He noted that the embassy assists the most vulnerable segments of the population, including citizens receiving medical treatment, those with temporarily arrived children, and tourists affected by flight cancellations.
"The first evacuation flight for 200 tickets has already been practically distributed at a moderate, 'pre-war,' so to speak, price to Romania on Saturday," the ambassador said.
Korniychuk mentioned that, most likely, another flight will be planned for Sunday. According to him, the total number of people who have approached the embassy seeking help with evacuation is approximately a thousand.
Ukrainians in Israel
After the October 7 attack by Hamas terrorists on Israel, the Ministry of Foreign Affairs of Ukraine confirmed that three Ukrainian citizens died due to hostilities.
Six more Ukrainians are considered missing in Israel. Data on the injuries of nine Ukrainian citizens have also been confirmed.
The Ministry of Foreign Affairs reported that around 700 Ukrainians could not leave Israel due to canceled flights, and 170 citizens would like to be evacuated from the Gaza Strip.
At the same time, Ukrainian diplomats evacuated a boy from Sderot, who was injured in the Hamas militants' attack.