Ukrainian death toll rises in Israel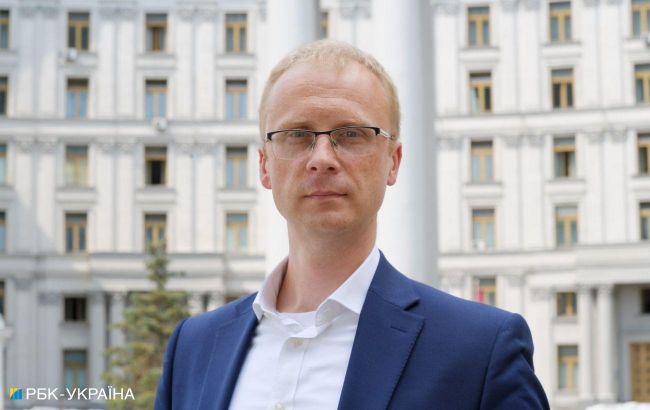 Spokesperson of the Ministry of Foreign Affairs Oleg Nikolenko (Vitalii Vosach, RBC-UKraine)
The number of Ukrainian casualties in Israel has risen to three. At least nine Ukrainian citizens have been injured, according to a spokesperson of the Ministry of Foreign Affairs Oleg Nikolenko.
The operational headquarters of the Ministry of Foreign Affairs in Israel confirmed the death of another Ukrainian, bringing the total number of Ukrainian victims to three. Six more Ukrainian citizens are considered missing.
Nine Ukrainians have been wounded as a result of the hostilities, and the details of their condition and hospitalization locations are being clarified. Additionally, there is a boy under the care of the embassy who was rescued in Sderot and is recovering after surgery.
Currently, around 700 Ukrainians are unable to leave Israel because of canceled flights, and 170 citizens have voiced their desire to be evacuated from the Gaza Strip. The Ministry of Foreign Affairs and other agencies are seeking ways for their evacuation.
War in Israel
On October 7, Hamas militants launched a surprise attack from land, air, and sea, invading Israeli territory, occupying some settlements, and targeting civilians.
According to the latest data, more than 1,200 people have died in Israel, and 2,800 have been injured, with dozens taken hostage.
In response to the attack, Israel began targeting militants within the Gaza Strip and declared a state of war, commencing the counterterrorism Operation Iron Swords.
By the evening of the first day of the war, the IDF had managed to retake most of the territory under terrorist control. The following day, Israel regained control over all its lands but there is a threat that militants may still be present in the country. Israel was also attacked by Syria and Lebanon.
According to the Palestinian Ministry of Health, more than 900 people have died in Gaza, including 260 children, and over 4,000 have been injured.
The Ministry of Foreign Affairs of Israel has reported that more than 50 foreigners, including Ukrainians, citizens of the United States, Nepal, Argentina, the United Kingdom, Canada, and Thailand, have died as a result of the hostilities.