Israel announces the number of foreign casualties in Hamas attacks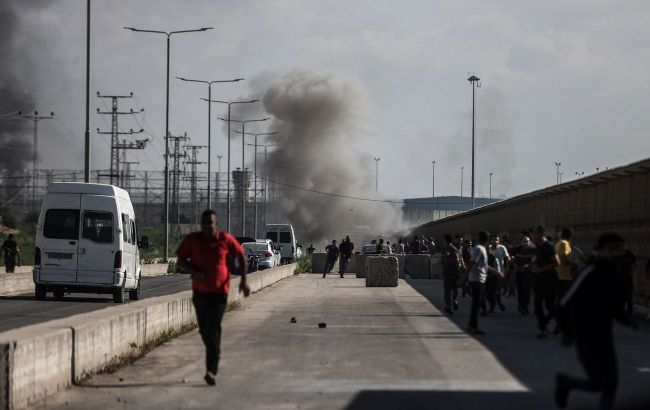 Israeli Foreign Ministry shows the list of foreign casualties due to Hamas attacks (Photo: Getty Images)
At least 50 foreigners have died in Israel due to attacks and Hamas assaults. Among the victims are two Ukrainian citizens, according to Israeli Foreign Minister Mark Regev's statement on Twitter.
According to the latest data, 11 U.S. citizens have died due to the hostilities in Israel, and some are reported missing.
The death of 18 Thai citizens has also been confirmed, with 11 taken hostage and eight injured. There are reports of 10 Nepali citizens being killed and 7 Argentine citizens. 15 Argentinians are considered missing.
Additionally, two Ukrainians have died from shelling and Hamas militants' attacks. The Ukrainian authorities have confirmed this information.
Photo: Israeli Foreign Ministry shows list of foreign casualties due to Hamas strikes (twitter.com/IsraelMFA)
Hamas attack on Israel
On Saturday, October 7, Hamas militants from the Gaza Strip entered southern Israel. This followed numerous rocket attacks on Israeli territory.
Currently, the Israeli army has regained control of the territory, but there is a threat that militants may still be present in the country. Israel has also faced attacks from Syria and Lebanon. The IDF has responded with strikes.
Israel has declared a "state of war" and promised to retaliate against terrorists. According to the latest information, over 1200 people have died in Israel. There are also reports of over 900 casualties in the Gaza Strip.