Number of Ukrainians affected by Israel war: MFA update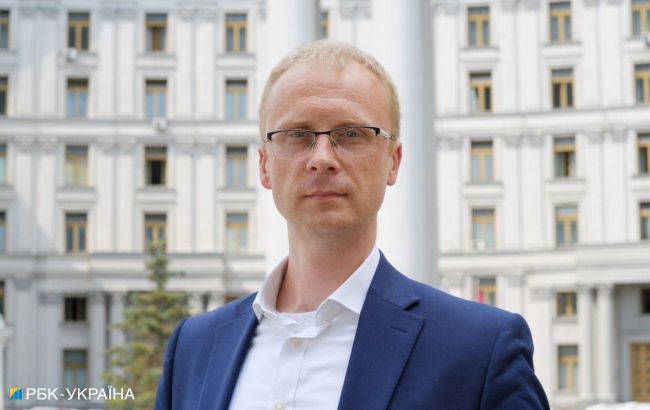 Spokesperson of the Ministry of Foreign Affairs Oleg Nikolenko (Vitalii Nosach, RBC-Ukraine)
A Ukrainian woman could have been killed because of combat actions and rocket attacks in Israel. Information about other Ukrainian citizens who may have been affected has not yet been received, according to a spokesperson of the Ministry of Foreign Affairs, Oleg Nikolenko.
"An operational headquarters continues to operate in Israel to assist Ukrainians. Over the past day, diplomats located one Ukrainian citizen who went missing in the south of Israel. They helped the family leave the city of Ashkelon, where fighting is ongoing. Temporary housing was found for two families due to canceled flights. In total, the operational headquarters handled 80 requests from Ukrainians," he wrote.
Nikolenko confirmed that the Ministry of Foreign Affairs is currently verifying information on the alleged death of a Ukrainian citizen.
"Work is ongoing to receive official confirmation of the possible death of one Ukrainian citizen. Information about other affected Ukrainians has not yet been received," the spokesperson noted.
The Ministry of Foreign Affairs is also in contact with Ukrainians who are in the Gaza Strip and is developing routes for possible evacuation.
Ukrainians can contact the "hotlines" in case of a critical situation:
Embassy of Ukraine in Israel: +972 546 676 782;
Ukrainian diplomatic mission in Ramallah: +972 59 823 93 99.
How many people have been affected by the events in Israel
Yesterday, Hamas militants entered Israeli territory and launched rocket attacks on many cities. Later, the Israeli army (IDF) responded with similar strikes on the Gaza Strip.
The attacks resumed at night, and in the morning, Hezbollah struck northern Israel. The IDF responded with strikes.
According to the latest data from the Ministry of Health of Israel, 1,864 people were injured. Hundreds are believed to be dead. The death of 26 Israeli servicemen has also been confirmed.
The Gaza Strip reported at least 256 Palestinian deaths. Another 1,800 people were injured.
Ukrainian President Volodymyr Zelenskyy says that a Ukrainian citizen may have been killed as a result of hostilities in Israel.