Ukrainian woman may died in Israel, two other citizens still missing - Zelenskyy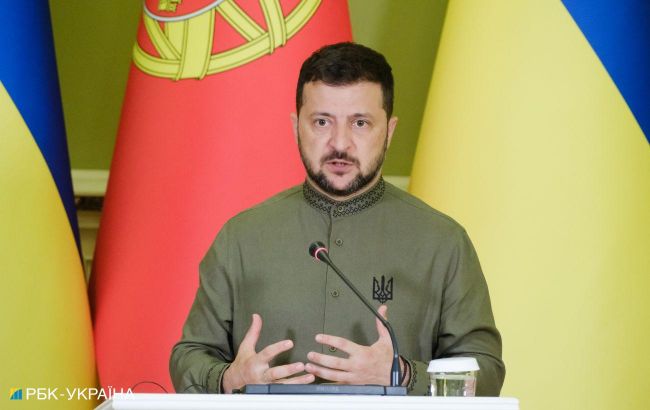 Volodymyr Zelenskyy, President of Ukraine (photo: Vitalii Nosach, RBC-Ukraine)
As a result of the hostilities in Israel, a Ukrainian citizen may have lost their life. Currently, this information is being verified, states President Volodymyr Zelenskyy.
"As of now, we are verifying information about the possible death of one Ukrainian citizen and conducting a search for two of our citizens," said the head of the state.
Zelenskyy also urged Ukrainians in Israel to be extremely vigilant and to reach out to the embassy through any available means if needed.
"Ukraine will assist all its citizens to ensure their well-being," he emphasized.
Zelenskyy also commented on the events in Israel, stating that the world understands which sponsors of terrorism could incite and facilitate such an attack.
"Israel has every right to defend itself against terrorism, just like any other state. There should be no support for terrorists," added the President.
Hamas militants' attack on Israel
This morning, militants from the terrorist group Hamas infiltrated Israeli territory from the Gaza Strip and launched a massive rocket attack on Israeli cities. According to the latest reports, more than 100 Israeli residents have lost their lives in the terrorist attacks, with over 900 others sustaining injuries.
As of now, the Israel Defense Forces have entered all the cities on the border with the Gaza Strip that were occupied by Hamas militants today and are conducting clearance operations. They plan to complete the clearance of Israeli territory from militants by the end of Saturday.
All the details of the Hamas attack on Israel can be found in real-time in the article by RBC-Ukraine.
You can learn about Ukraine's and the world's reactions to the events in Israel by following the provided link.