Death toll for Ukrainians in Israel reaches 11, MFA confirms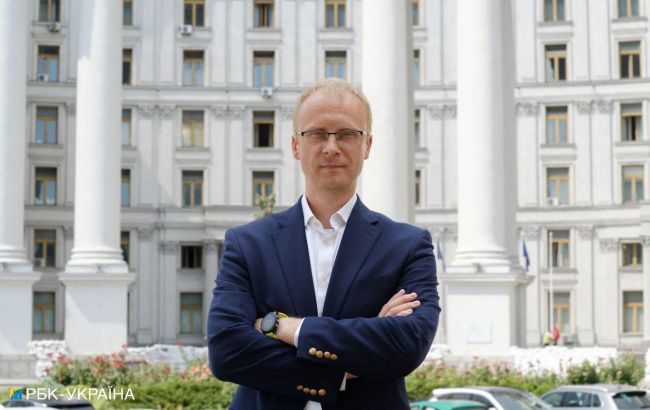 spokesperson of the Ministry of Foreign Affairs, Oleg Nikolenko (Vitalii Nosach, RBC-Ukraine)
At least 11 Ukrainian citizens lost their lives in the Hamas terrorist attack on Israel over the past weekend, as a spokesperson of the Ministry of Foreign Affairs, Oleg Nikolenko told RBC-Ukraine.
"The Ministry of Foreign Affairs of Ukraine can confirm the death of eleven Ukrainians in Israel. Nine more citizens are considered missing," Nikolenko stated.
Earlier reports indicated the death of seven Ukrainians. Additionally, nine Ukrainians suffered injuries of varying degrees of severity.
Ukraine is preparing an evacuation flight for its citizens from Israel to Romania.
The MFA adds that around 200 Ukrainians have expressed their desire to be evacuated from the Gaza Strip. However, because of security issues, immediate evacuation is currently not possible.
Ukrainian embassies in Israel, Egypt, Jordan, and other relevant Ukrainian authorities are making efforts to expedite the evacuation of Ukrainian people.
Ukrainians in Israel
Following the Hamas terrorist attack on Israel on October 7, the Ministry of Foreign Affairs of Ukraine reported that Ukrainian citizens were among the deceased and injured.
Ukraine is working on the evacuation of its citizens, distributing 200 tickets for the first evacuation flight and preparing for a second one.
In addition, Ukrainian diplomats successfully evacuated a boy from the city of Sderot, who was injured during the Hamas attack.