Zelenskyy holds meeting with heads of Security Service and Ministry of Defense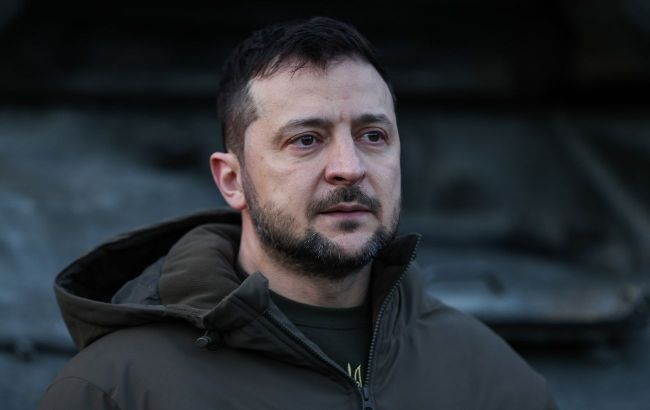 Ukrainian President Volodymyr Zelenskyy (photo: GettyImages)
President Volodymyr Zelenskyy held a meeting on Wednesday, November 15, with the head of the Security Service of Ukraine (SBU), Vasyl Maliuk, and the Minister of Defense, Rustem Umerov, according to his evening address.
"Today, the president conducted several meetings. He highlighted a meeting with representatives of the law enforcement sector, including the head of the Security Service of Ukraine. He reported on countering collaborators and ensuring the protection of Ukrainians from those deliberately sowing discord within our country," the president revealed.
Additionally, Zelenskyy held a meeting with the Minister of Defense, Rustem Umeyrov, and other government officials. Key issues regarding the protection of the population, Ukraine's capacity for offensive operations, and the ability to strengthen the country were discussed.
"We must remember everyone in Ukraine, especially those who have ceased to notice the war due to their focus on politics: Russia is still capable of causing harm. No one can afford to close their eyes. We must fight. We must prioritize our defense above all else. And every day, we must add more strength to our state," emphasized the president.
Ukraine's call for arms supply
Earlier, the Minister of Foreign Affairs of Ukraine, Dmytro Kuleba, addressed the European Council. In particular, he called for an increase in the supply of weapons for our military.
The head of the Ministry of Foreign Affairs drew the attention of his colleagues from EU countries to the transfer of combat aviation, artillery, multiple launch rocket systems, armored vehicles, tanks, ammunition, electronic warfare means, radars, drones, long-range missiles, and more.