Will U.S. government shutdown affect training for Ukrainians on F-16s? Pentagon responds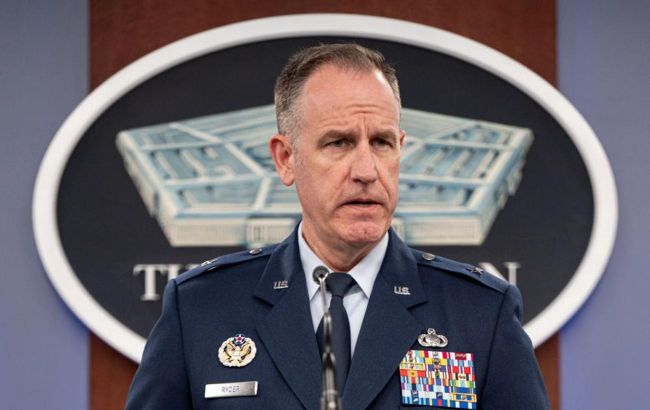 Photo: Patrick Ryder (facebook.com/InternationalDefenceDesk)
Training of Ukrainian pilots on F-16s in the United States will proceed even if the U.S. government shuts down due to delays in passing a new budget, according to a statement by Pentagon spokesperson Patrick Ryder.
However, Ryder clarified that the shutdown may affect the ability of certain personnel to travel during the training of Ukrainian pilots on F-16s.
What is a shutdown?
A government shutdown refers to a situation where a portion of the U.S. government stops functioning due to the failure to pass a new budget, causing many government employees to work without pay or be placed on indefinite leave.
Earlier comments from the Pentagon
Pentagon spokesperson Chris Sherwood had previously stated that a government shutdown caused by delays in passing a new budget could potentially impact the delivery of new and previously promised weapons to Ukraine. He suggested that personnel layoffs and the suspension of the Department of Defense's activities during a shutdown could affect the arms shipments to Ukraine.
F-16s for Ukraine
Several European countries, as part of an aviation coalition, have agreed to provide training for Ukrainian pilots on F-16 fighter jets. The United States has also confirmed the start of training in October at the National Guard base in Arizona.
Following President Volodymyr Zelenskyy's visit to Europe, agreements were reached regarding the transfer of F-16s. The Netherlands, Denmark, and Norway are ready to transfer at least 61 fighter jets.
The Ministry of Defense had previously stated that Ukraine may receive the first F-16 aircraft no sooner than 6-7 months from now.
Yurii Ihnat, spokesperson for the Ukrainian Air Force, recently announced that Ukrainian pilots would begin training in the United States in September, starting with English language instruction in Texas.