Weak spot found: Expert explains importance of Ukrainian Armed Forces' breakthrough near Verbove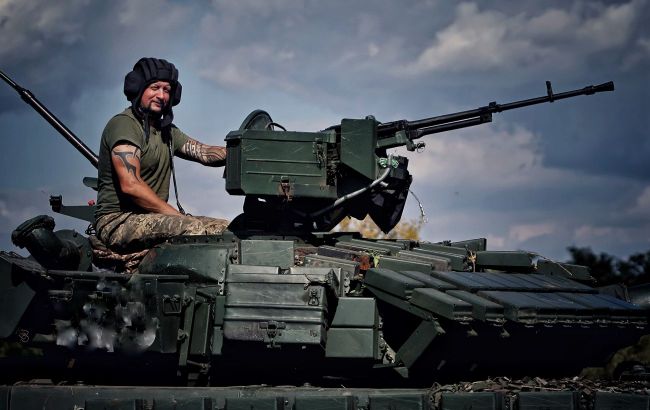 The Ukrainian Armed Forces have broken through the occupiers' defense near Verbove (Photo: Getty Images)
Ukrainian military forces located a weak point and breached the enemy's defense line near the village of Verbove in the Zaporizhzhia region. Following this breakthrough, Ukrainian troops may proceed towards Ocheretuvate, according to a comment of Oleksandr Musiienko, the Head of the Сenter of Military Law Researches, to RBC-Ukraine.
Ukrainian Armed Forces broke through the Russian defenses
Today, CNN published part of an interview with Oleksandr Tarnavskyi, the commander of the Tavriisk direction, in which he stated a breakthrough in the Russian defense line near Verbove.
"On the left flank [near Verbove], we have a breakthrough and we continue to advance further," said the commander.
According to Musiienko, after the liberation of Robotyne, Ukrainian forces continued to advance in two directions: to the west (in the Novoprokopiivka area, where fighting is ongoing) and southeast (Verbove). This was in search of a weak spot in the enemy's defense, and, according to the expert, they were successful in finding it.
"Russia attempted to salvage the situation by deploying paratroopers to this direction, but they were repelled by Ukrainian forces. Russia failed to carry out counterattacks, and our forces breached the first line of defense - a very strong and fortified one," he noted.
Next comes Ocheretuvate and Tokmak
According to Musiienko, Russian forces are now forced to withdraw further south and establish their main line of defense in the area of the settlement of Ocheretuvate.
"Actually, we are already approaching the potential for fighting for the second line of defense, and in some areas, the use of heavy equipment, such as tanks, is possible," added the expert.
Regaining control of Ocheretuvate will give Ukrainian forces the opportunity to approach Tokmak from the east, explains Musiienko, as this will open an operational space with approaches to the currently occupied city.
"This is the importance of Verbove. And then everything depends on whether the Russians have enough resources for defense. There can be two scenarios: they may crumble due to a powerful strike by the Ukrainian Armed Forces, or the Ukrainian Armed Forces will have to fight a bit longer for this second line of defense," he summarized.
Counteroffensive by the Ukrainian Armed Forces
In the summer, Ukrainian military forces began offensive actions in the east and south of Ukraine, which continue to this day. Currently, active combat is taking place to the south of Bakhmut and in the Melitopol direction.
The latest liberated settlements were Andriivka and Klishchiivka near Bakhmut. Prior to that, the Ukrainian flag was raised over the settlement of Robotyne in the south.
On Monday, September 18, the Ministry of Defense of Ukraine stated that since the start of the offensive in the southern direction, Ukrainian forces had already liberated 260 square kilometers of territory.
However, as stated by Commander Tarnavskyi, the biggest breakthrough in this counteroffensive wou;d occur when the Ukrainian Armed Forces reach at least the city of Tokmak.