Ukrainian forces break Russian defense in Verbove, Zaporizhzhia region: Ukrainian top general states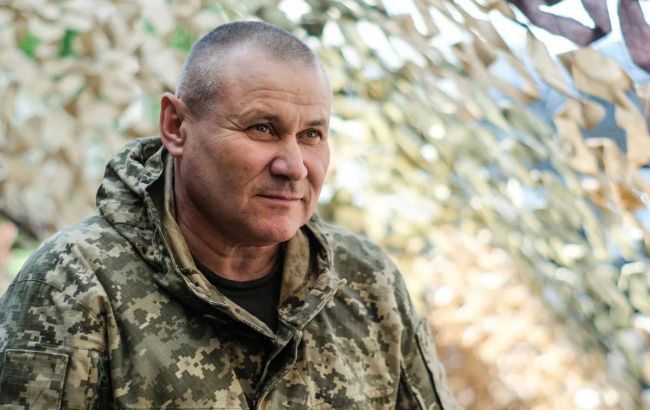 Brigadier General Oleksandr Tarnavskyi (Photo: facebook.com/PresscentrTavria)
The Ukrainian counteroffensive in the Melitopol direction continues. Ukrainian soldiers have broken through the Russian defense in Verbove, the Zaporizhia region, according to a statement of the Commander of the Tavria troops group, Brigadier General Oleksandr Tarnavskyi, in an interview with CNN.
"On the left flank [near Verbove] we have a breakthrough and we continue to advance further," he stated.
Photo: deepstatemap.live
Tarnaskyi notes that Ukrainian troops are not advancing as quickly as expected, like "in movies about the Second World War II."
"The main thing is not to lose this initiative (that we have). And, well, not to lose it in practice, with actions," the general added.
According to Tarnavskyi, a major breakthrough in the counteroffensive may occur after Ukrainian defenders liberate Tokmak in the Zaporizhia region. This city is a strategic center for Russia. As CNN reports, the Ukrainian Defense Forces are currently approximately 20 kilometers away from Tokmak.
Ukraine's counteroffensive
Ukrainian soldiers have been continuing offensive operations in the east and south of Ukraine since the summer. Currently, active battles are taking place south of Bakhmut and in the Melitopol direction.
The latest liberated towns were Andriivka and Klischiivka in the Donetsk region. According to Defense Forces, the Ukrainian Armed Forces have already established fire control over the Bakhmut-Gorlivka highway. This will provide more opportunities to eliminate occupiers and disrupt their supply lines.