Verkhovna Rada dismisses Minister of Culture Tkachenko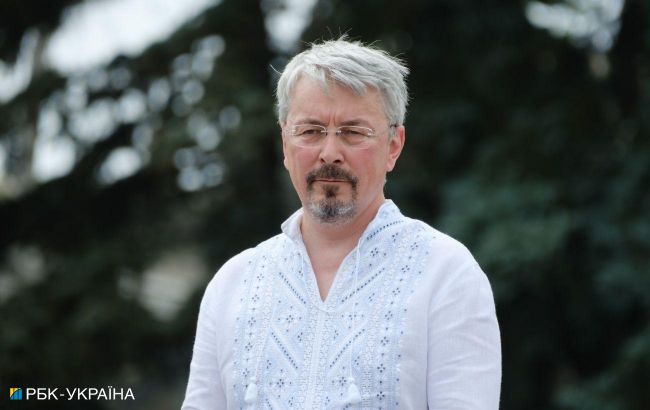 Photo: Oleksandr Tkachenko (Vitalii Nosach, RBC-Ukraine)
The Verkhovna Rada (Ukrainian Parliament) dismissed Minister of Culture and Information Policy Oleksandr Tkachenko, informs MP Yaroslav Zheleznyak.
The decision was supported by 321 MPs.
Zheleznyak also informed that the appointment of a new Minister of Culture is not on the agenda for today. According to him, the new appointment is likely to happen not this week.
Tkachenko's dismissal
On July 21, the Verkhovna Rada of Ukraine received a statement about the dismissal of the Minister of Culture and Information Policy of Ukraine, Oleksandr Tkachenko. He submitted the statement himself due to the resonance over the allocation of funds from the Ministry of Culture from the state budget.
Before this became known, Ukrainian President Volodymyr Zelensky instructed Prime Minister Denys Shmyhal to consider replacing the Minister of Culture.
This decision was preceded by a scandal regarding the allocation of millions of hryvnias by the Ministry of Culture for the creation of Russian-language content by companies that had worked in the Russian market.
For example, on June 7, the state enterprise "International Broadcasting Multimedia Platform of Ukraine" held an "artistic competition" for the creation of films and series. The winners were companies whose founders had worked in the Russian market and on Russian projects.
However, the most significant scandal arose after companies related to TV presenter and entertainer Yurii Horbunov announced the allocation of 33 million hryvnias for the creation of the comedy series "SMT Inhulets."
It should be noted that even before this incident, the public collected signatures under a petition calling for Tkachenko's resignation.