Zelenskyy instructs to replace Ukraine's Minister of Culture amid media scandals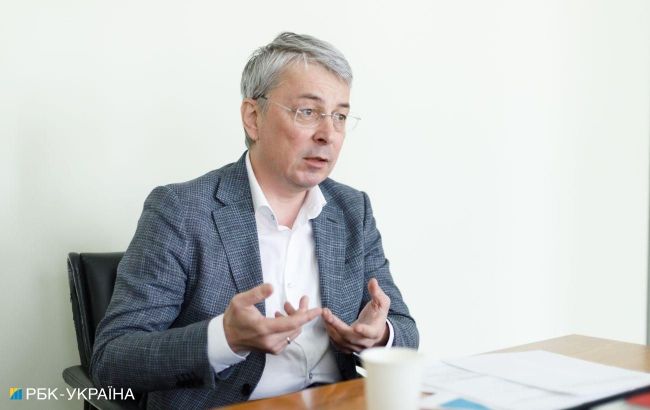 Minister of Culture and Information Policy of Ukraine Oleksandr Tkachenko (Vitalii Nosach, RBC-Ukraine)
"I suggested two steps to the Prime Minister. The first is to find extra-budgetary funds for projects that are really needed now. There are people in the world who can help. Second, I asked the Prime Minister to consider replacing the Minister of Culture and Information Policy of Ukraine.
As of now, Tkachenko has not commented on the President's statements.
A scandal over film funding during the war
Recently, a scandal has erupted in the media on the allocation of millions of hryvnias by the Ministry of Culture for the production of Russian-language content by companies that previously worked in the Russian market.
On June 7, the State Enterprise for Foreign Broadcasting held an "artistic competition" for films and TV shows. The winners were companies "Ukraine Production HUB" and "KS Production," whose founders previously worked in Russian projects and the Russian market.
Additionally, 10 million hryvnias were allocated to the Dom channel for a New Year comedy titled "Sanatorium Nezabudka."
However, the most significant controversy surrounds the allocation of 33 million hryvnias from the budget to Yuri Horbunov's companies for the creation of a comedic series called "SMT Inhulets." Social media users pointed out that one of the main characters in the series resembles the controversial Kirovohrad businessman Oleksandr Povoroznyuk.