Urgent call for anti-aircraft defense for Ukraine following August 15 shelling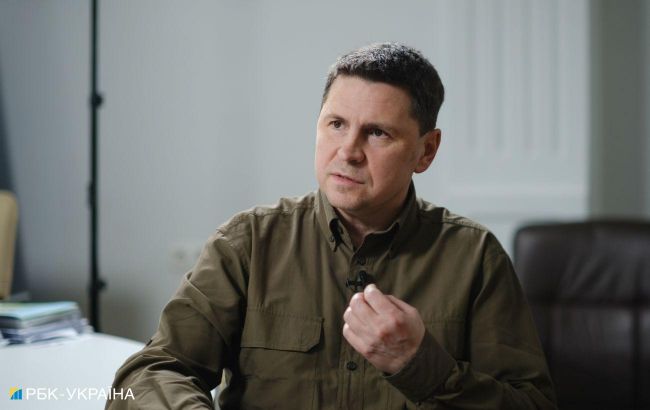 Mykhailo Podolyak, an advisor to the President's Office (Photo: Vitalii Nosach, RBC-Ukraine)
According to the Twitter account of Mykhailo Podolyak, an advisor to the President's Office, Ukraine has called on its allies to furnish anti-aircraft defense systems to safeguard civilian populations and essential infrastructure against Russian missile and drone attacks.
Podolyak emphasized that in the early hours of today, Russian cruise and ballistic missiles targeted residential buildings and industrial facilities in Lviv, Lutsk, and Dnipro.
These deliberate strikes by the Russian forces were carried out with the intention of inflicting substantial damage to civilian populations, solely for the purpose of causing casualties and psychological distress. Podolyak unequivocally labeled such hostile attacks as clear manifestations of Russia's terrorist activities, a claim backed by numerous accounts of destruction and casualties.
In a stark reminder, Podolyak reiterated that evil unpunished only perpetuates. He asserted that the answer lies in bolstering missile defense systems and creating a "closed sky," rather than engaging in futile discussions of "appeasement/negotiations with the Russian serial killer."
Nighttime shelling across Ukraine
The night witnessed a series of explosions in several peaceful Ukrainian cities. Lviv, Dnipro, Lutsk, Khmelnytskyi, Zaporizhzhia, and Smila all found themselves under enemy fire.
Particularly in Lutsk, Russian forces struck an industrial facility, resulting in three fatalities and multiple injuries.
Within the Lviv region, six direct hits were recorded, with one missile successfully intercepted by anti-aircraft systems. The attacks led to damage in over 40 buildings. The hostile assault left 15 individuals injured, including a 10-year-old child.
Furthermore, an industrial facility in Dnipro suffered damage, causing two people to sustain injuries.
Amidst these events, Ukrainian military forces managed to intercept and neutralize 16 out of the 28 cruise missiles launched by Russian aggressors towards Ukraine.