Russia launched 28 missiles at Ukraine overnight, August 15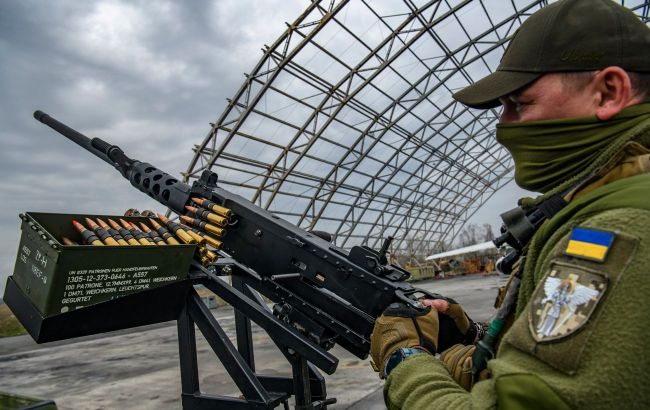 Russia launched 28 missiles at Ukraine overnight (Getty Images)
According to the Air Force of Ukraine, Russian occupiers launched 28 cruise missiles at Ukraine at night, 16 of which were have been shot down by Ukrainian defenders.
At around 4:00 AM, Russian forces attacked Ukraine with air- and sea-launched missiles. Reports indicate that a total of at least 28 cruise missiles of various types were launched:
Four Kh-22 cruise missiles were fired from six Tu-22M3 long-range aviation aircraft stationed at the Soltsy and Shaykovka airbases.
Twenty Kh-101/Kh-555 cruise missiles were launched from 11 strategic aviation aircraft based at the Engels and Olenegorsk airbases.
Four Kalibr cruise missiles were fired from a frigate in the Black Sea waters near the Yalta region.
Air alert was declared throughout Ukraine. Anti-aircraft units, mobile strike groups, interceptor aircraft, and immediate response units were all put into action.
Ukrainian military managed to intercept and destroy 16 Kh-101/Kh-555 cruise missiles as well as the Kalibr missiles.
Besides, eight launches of enemy-controlled S-300/S-400 surface-to-air guided missiles were detected targeting areas in the Dnipropetrovsk and Zaporizhzhia regions.
Nighttime attack on Ukraine
Russian missiles struck a number of Ukrainian cities, resulting in a series of explosions.
In Lviv, missiles hit residential buildings and a childcare center territory.
An industrial facility was hit in Lutsk, leading to the tragic loss of three lives.
An industrial complex in Dnipro was hit, resulting in injuries to two individuals.
For more details on the overnight missile attack, refer to RBC-Ukraine coverage.