Umerov becomes Ukraine's new defense minister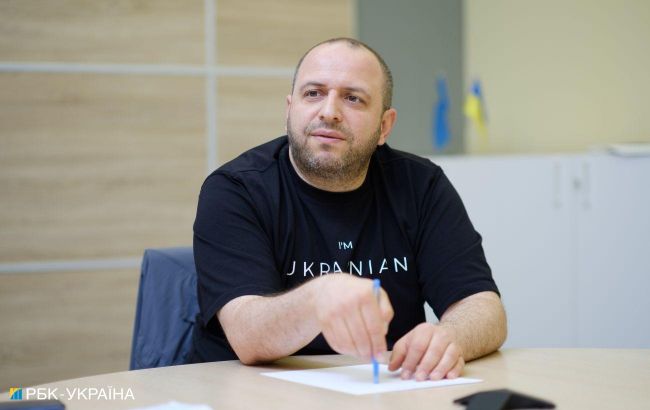 Rustem Umerov (Vitalii Nosach, RBC-Ukraine)
The Verkhovna Rada has appointed Rustem Umerov as the new Minister of Defense of Ukraine, replacing Oleksii Reznikov, according to MP Yaroslav Zheleznyak.
This decision was supported by 338 MPs.

Backstory
Rumors about Oleksii Reznikov's resignation as Defense Minister had been circulating for a long time. In particular, they intensified after a series of scandals involving the Ministry of Defense's purchases of food and ammunition for the Ukrainian military at inflated prices.
On September 3, RBC-Ukraine's sources shared about reshuffles in the Defense Ministry. They talked about the dismissal of Reznikov and the appointment of Umerov to his position. Later, President Volodymyr Zelenskyy confirmed this information.
Rustem Umerov
Umerov was born in Samarkand (Uzbekistan) on April 19, 1982, in a family of immigrants from Alushta, Crimea.
In September 2019, he was elected as a Member of Parliament from the "Holos" faction. During his time in the Rada, Umerov headed the Temporary Special Commission on Monitoring the Receipt and Use of International Material and Technical Assistance.
In September 2022, he became the head of the State Property Fund.