Zelenskyy confirmed the dismissal of MoD - Reznikov's successor named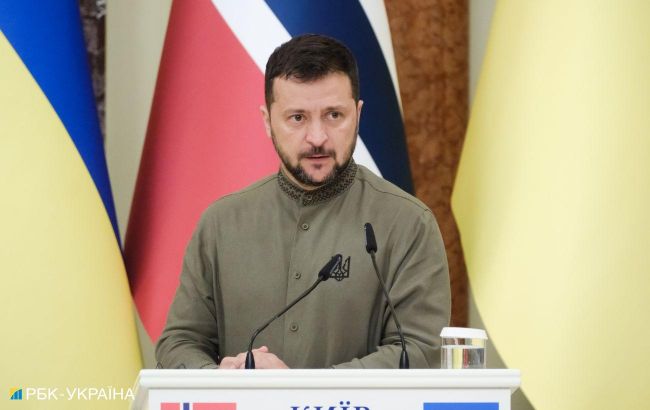 President of Ukraine Volodymyr Zelenskyy (photo: Vitalii Nosach, RBC-Ukraine)
President Volodymyr Zelenskyy has confirmed the dismissal of Oleksii Reznikov from the position of Minister of Defense of Ukraine, according to a video address by the head of state.
"This week, Parliament will be presented with the personnel decision. I want to outline it now. I have decided to replace the Minister of Defense of Ukraine. Oleksii Reznikov has been in the midst of this full-scale war for over 550 days. I believe that the Ministry requires new approaches and different formats of interaction both with the military and with society as a whole," he stated.
According to the President, Rustem Umerov will take over as the head of the Ministry.
"The Verkhovna Rada of Ukraine is well acquainted with this individual, and Mr. Umerov does not require additional introductions. I expect the parliament's support for this candidacy," he added.
Rustem Umerov
Rustem Umerov was born on April 19, 1982, in Samarkand, Uzbekistan, to a family of Crimean Tatar descent who originally hailed from Alushta, Crimea.
In September 2019, Umerov was elected as a Member of Parliament in Ukraine, representing the "Holos" faction. During his tenure in the Verkhovna Rada (Ukraine's Parliament), he headed the Temporary Special Commission for monitoring the receipt and use of international material and technical assistance.
The dismissal of Reznikov
After the recent scandals involving defense procurement, the media have increasingly discussed the possibility of the resignation of Defense Minister Oleksii Reznikov. Some media outlets and parliamentarians have mentioned Rustem Umerov as a potential candidate for the position of the new Defense Minister.
You can learn more about this in our article "Minister Without Guarantees: What Awaits Reznikov After the New Procurement Scandal at the Ministry of Defense."