Ukrainian pilots start flight training on F-16 in U.S.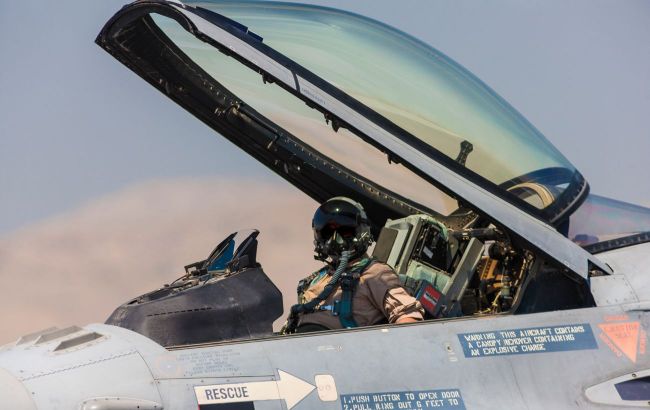 Illustrative photo (Photo: Getty Images)
Ukrainian pilots have started flight training on real F-16 fighter jets, according to White House correspondent Lara Seligman.
On Wednesday, October 25, Ukrainian pilots commenced flights on F-16 fighter jets. Prior to this, their training included simulations and aviation trainers that faithfully replicated the aircraft cabin.
The training is conducted in the state of Arizona by the 162nd Fighter Wing, which serves as the primary training center for F-16s in the U.S. Air Force.
"The training curriculum will align with the foundational knowledge and skills of each pilot and is expected to last several months," stated the U.S. Air Force.
F-16s for Ukraine
The Netherlands and Denmark have spearheaded efforts to train Ukrainian pilots on F-16s and supply these fighter jets to Ukraine to help counter Russia's air superiority. Norway and Belgium have also committed to providing F-16s to Ukraine, while 11 other countries, including the United States, have pledged to assist in training Ukrainian pilots to operate these aircraft.
As previously announced by the Ukrainian Ministry of Defense, Ukraine was not expected to receive the first batch of F-16 aircraft sooner than 6-7 months. However, the Netherlands and Denmark have promised to deliver the initial aircraft in early 2024.
Yurii Ihnat, a Spokesperson for the Ukrainian Air Force, mentioned that Ukrainian pilots were currently undergoing simulator training on F-16 fighter jets.