F-16 for Ukraine - Air Force told about pilots training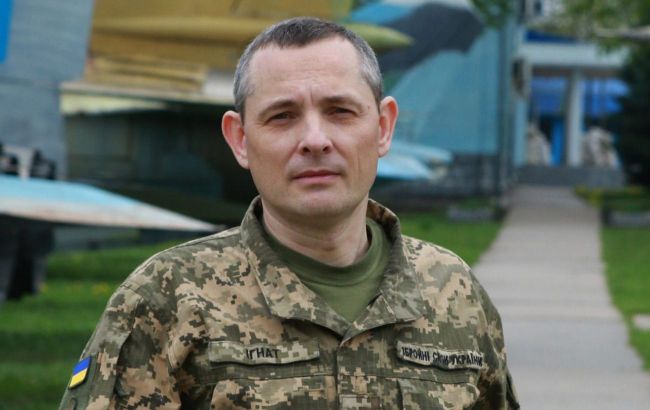 Spokesperson of the Air Forces Command of the Armed Forces of Ukraine, Yurii Ihnat (Photo: armyinform.com.ua)
Ukrainian pilots are currently undergoing simulator training on F-16 fighter jets. In a few weeks, they may start actual flights with instructors on real aircraft, according to the spokesperson of the Air Forces Command of the Armed Forces of Ukraine, Yurii Ihnat.
"Training is going well. The guys are doing everything possible to finish as soon as possible. Hopefully, the first group will finish, and it will be the first to operate these aircraft in Ukraine," he said.
Ignat noted that initially, pilots undergo training in Ukraine using simulators. Through virtual reality, pilots can familiarize themselves with the cockpit and perform specific tasks in the network.
Then, pilots in the United States and other countries undergo simulator training on a full-fledged aircraft, where the pilot's cabin is reproduced 100%. There, the military performs tasks in a more realistic environment, as set by instructors.
"I think there will be flights with instructors on real planes in a few weeks. I think it's possible. Each person has an individual program. So, someone will start earlier, and someone will start later. After the instructor, there will be independent flights," the spokesperson explained.
F-16s for Ukraine
The Netherlands and Denmark have spearheaded efforts to train Ukrainian pilots on F-16s and supply fighter jets to Ukraine to help counter Russia's air superiority.
Norway and Belgium have also committed to supplying F-16s to Ukraine. At the same time, 11 other countries, including the United States, have stated that they will assist in training Ukrainian pilots in managing these aircraft.
Previously, the Ministry of Defense of Ukraine stated that Ukraine may receive the first F-16s no earlier than 6-7 months from now. However, the Netherlands and Denmark have promised to deliver the first aircraft in early 2024.
Jake Sullivan, the national security advisor to the U.S. president, stated that the United States would provide F-16 fighter jets to Ukraine after pilot training.