Ukrainian military personnel eliminated a Russian observation post near Tokmak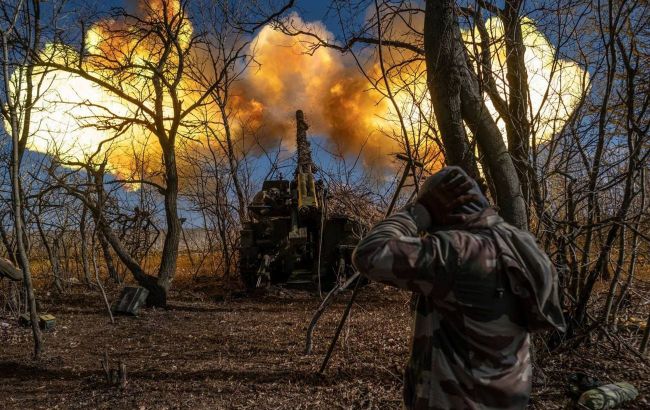 The military eliminated a Russian observation post near Tokmak (photo: facebook.com GeneralStaff ua)
"Ukrainian military 'blinded' the enemy," Fedorov stated.
Українські військові "осліпили" ворога.

Пряме влучання снаряда GMLRS по російському спостережному пункту на Токмацькому напрямку. pic.twitter.com/T5XlDxaFHJ

— РБК-Україна (@rbc_ukraine) September 24, 2023
According to him, Ukrainian military personnel directly hit and eliminated the Russian observation post in the Tokmak direction with a GMLRS projectile.
The situation in the Zaporizhzhia region
To summarize, Russian forces occupied territories along the Azov Sea coast in the early months of the full-scale invasion. Currently, Russians continue daily shelling of populated areas in the Zaporizhzhia region. Meanwhile, Ukrainian forces intensified their offensive operations in the Zaporizhzhia region this summer.
Brigadier General Oleksandr Tarnavskyi announced that Ukrainian defenders broke through Russian defenses near Verbove in the Zaporizhzhia region. In his opinion, the Ukrainian counteroffensive will proceed more rapidly once Tokmak is liberated.
Explosions in Tokmak
Today, September 24, powerful explosions occurred in the occupied city. Furthermore, according to local residents, there are reportedly civilian casualties due to the operation of Russian air defense systems.
Later, Fedorov reported that there were explosions in Tokmak for the second time in one day.