Ukrainian forces use drones to eliminate Russian targets near Bakhmut: Video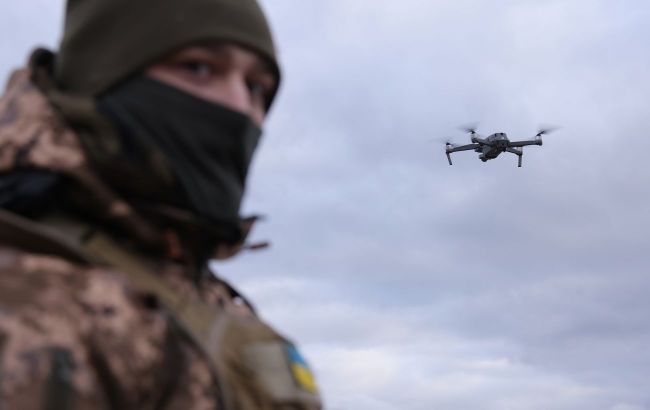 Illustrative photo (Photo: Getty Images)
It is noted that this is the result of the work of a platoon of strike drones from the ACHILLES unmanned aviation complex of the 92nd Separate Assault Brigade.
They managed to hit 11 units of enemy equipment and 2 enemy trenches using FPV drones.
The Ground Forces clarified that this took place in the Bakhmut direction.
Ukrainian soldiers are defeating the occupiers
Russia's losses in the war in Ukraine on Tuesday, November 7, amounted to 890 occupiers, with the total number of losses in the Russian army since the beginning of the invasion being 306,860 military personnel. In addition, the Armed Forces of Ukraine have destroyed 5 tanks and 21 artillery systems.
Ukrainian fighters also destroyed the Russian rocket artillery system TOS-1A Solntsepyok (Sunburn) and two self-propelled howitzers 2S19 Msta-S in the Tavriisk direction.
In the past week, the Defense Forces have destroyed a record number of Russian strongpoints using drones.