Russia's losses in Ukraine as of November 7: 890 troops and 5 tanks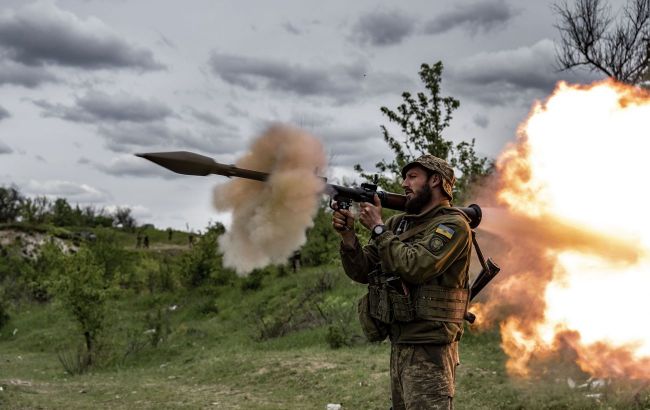 Ukrainian military (GettyImages)
Russia's losses in the war in Ukraine on Tuesday, November 7, amounted to 890 occupiers, bringing the total number of casualties in the Russian army since the invasion began to 306,860 military personnel. Additionally, Ukrainian Armed Forces have destroyed 5 Russian tanks and 21 artillery systems, according to the General Staff of the Armed Forces of Ukraine.
The overall Russian combat losses from February 24, 2022 to November 7, 2023, are estimated as follows:
Personnel: About 306,860 (+890) individuals eliminated.
Tanks: 5,293 (+5) units.
Combat armored vehicles: 9,974 (+16) units.
Artillery systems: 7,410 (+21) units.
Multiple rocket launchers: 869 (+2) units.
Anti-aircraft missile systems: 570 units.
Aircraft: 322 units.
Helicopters: 324 units.
UAV operational-tactical level: 5,557 (+3) units.
Cruise missiles: 1,556 units.
Warships/boats: 20 units.
Submarines: 1 unit.
Motor vehicles and tankers: 9,767 (+23) units.
Special equipment: 1,049 (+2) units.
Frontline situation
Ukrainian forces continue their assault operations south of Bakhmut in the Donetsk region and are conducting an offensive operation on the Melitopol direction. Over the past day, there have been 78 combat engagements.
Furthermore, Ukrainian troops have maintained their positions on the eastern (left) bank of the Kherson region and have expanded control over their positions to the north of Pidstepne.