Ukrainian Armed Forces strike on Kerch: Russia confirmed damage to ship at the shipyard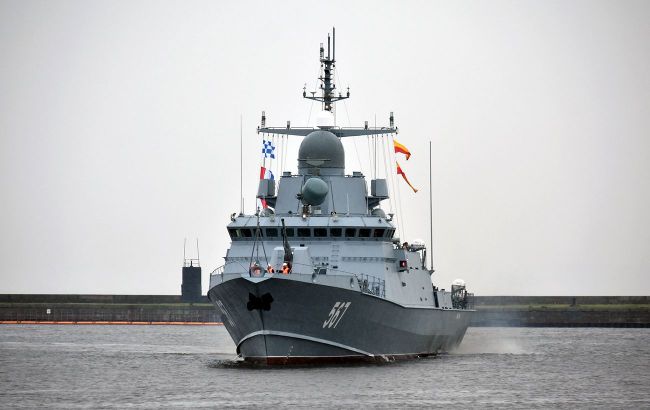 Russia confirmed damage to a ship at the shipyard (photo: Rosoboronexport)
The Russian Ministry of Defense has confirmed the damage to a ship at a shipyard in Kerch as a result of a missile strike by the Ukrainian Armed Forces in the temporarily occupied Crimea, reports RIA Novosti.
"The Ministry of Defense of Russia reports that on November 4, the Ukrainian Armed Forces launched an attack with 15 cruise missiles on the Butoma Shipyard in Kerch. 13 of the cruise missiles were intercepted and destroyed by our air defense systems. As a result of a direct hit by one of the enemy's cruise missiles, a ship located at the shipyard sustained damage," according to the statement from the Russian Ministry of Defense.
Strikes on Kerch on November 4
On November 4, the Ukrainian Armed Forces successfully targeted the maritime and port infrastructure of the Zatoka Shipyard in the temporarily occupied Crimea. This information has been confirmed by the Ukrainian General Staff.
According to the Telegram channel Krymskyi Veter, the attack may have resulted in damage to a small missile boat of project 22800 Karakurt at the shipyard.
Subsequently, the Commander of the Ukrainian Air Force, Lieutenant General Mykola Oleshchuk, expressed his gratitude to the pilots for the successful strikes in Kerch. He also mentioned that one of the most modern Russian Navy ships, the missile cruiser Kalibr, was located within the shipyard's territory.
For more details about the attack, you can read the article by RBC-Ukraine.