Explosions in Kerch: Occupiers claim missile hits near the dock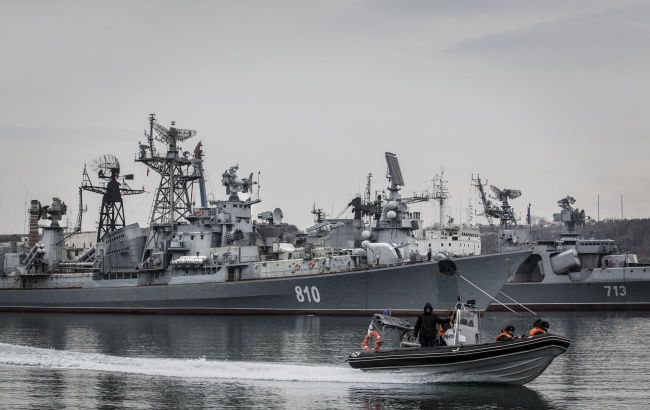 Illustrative photo (photo: Getty Images)
In Kerch, explosions reverberated on Saturday evening, November 4. Occupying forces claim that an air defense system was supposedly in operation, states the head of the Crimean occupation, Sergey Aksyonov.
"Near the Butoma Shipyard in Kerch, the air defense system was activated, and some missile debris fell within the premises of one of the dry docks," he reported, adding that there were no casualties.
However, the Telegram channel Krymskyi Veter, citing its subscribers, reports that the shipyard in Kerch experienced hits targeting the construction of the Project 22800 Karakurt small missile ship.
Local residents, in particular, have reported smoke in the vicinity of the Zaliv Shipyard.
This shipyard is one of the largest in Eastern Europe and is renowned for constructing military frigates. Since 2020, it has been engaged in the construction of aircraft carriers for the Russian Navy.
Ukraine's attacks on Russia
At the end of October, it was revealed that the Ukrainian Armed Forces had struck a strategic component of the Russian air defense system on the western coast of Crimea.
As a result of these Ukrainian strikes in Crimea, the Russian command has been relocating ships from the Black Sea Fleet's base in Sevastopol to other ports.