Ukrainian Armed Forces continue their advance in the Verbove area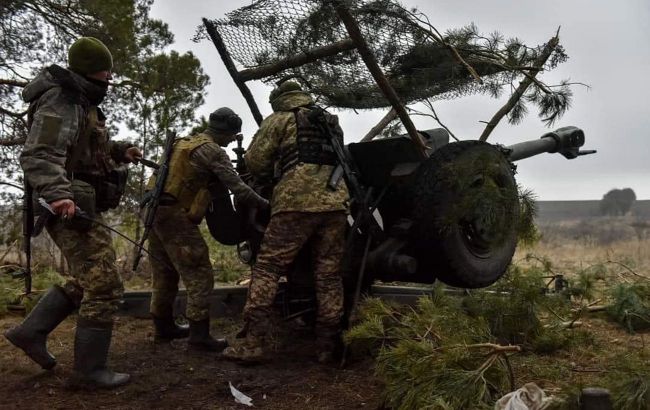 The Armed Forces of Ukraine are pushing the enemy out of their positions (photo: facebook.com/easternforce)
"In the Zaporizhzhia direction, the defensive forces continue their offensive operation in the vicinity of Verbove in the Zaporizhzhia region. They are pushing the enemy out of the previously occupied positions and consolidating their control over the captured positions," the General Staff reported.
The staff also informed that the enemy conducted an aerial strike near Robotyne in the Zaporizhzhia region. Over 10 populated areas, including:
Chervone,
Zaliznychne,
Huliaypole,
Novoandriivka,
Shcherbaky,
Kamianske in the Zaporizhzhia region.
Counteroffensive by Ukrainian Armed Forces
Ukrainian forces began their offensive operations in the east and south of Ukraine during the summer, and these operations are ongoing. Currently, active battles are taking place south of Bakhmut and in the Melitopol direction.
The most recently liberated towns were Andriivka and Klishchiivka near Bakhmut. Prior to this, the Ukrainian flag was raised over the town of Robotyne in the south.
On Monday, September 18, the Ministry of Defense of Ukraine stated that since the beginning of the offensive in the southern direction, Ukrainian forces have already liberated 260 square kilometers of territory.
However, as Commander Tarnavskyi mentioned, the biggest breakthrough in this counteroffensive will occur when the Ukrainian Armed Forces reach the city of Tokmak.
In turn, Oleksandr Musiyenko, the Head of the Military Legal Studies Center, informed RBC-Ukraine in a comment that the Ukrainian military recently found a weak spot and breached the defense line of the occupiers near the town of Verbove.