Ukraine to continue grain exports despite Russia, top official says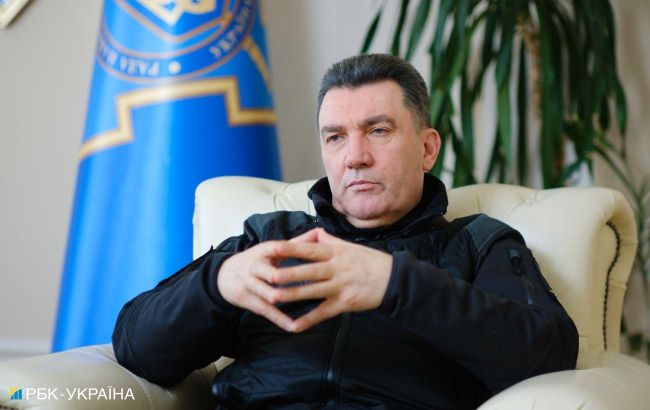 Secretary of the National Security and Defense Council of Ukraine Oleksiy Danilov (Vitalii Nosach, RBC-Ukraine)
Ukraine will send its ships loaded with grain to destinations it deems necessary without seeking permission from anyone, as Secretary of the National Security and Defense Council of Ukraine Oleksiy Danilov says in a recent interview with Ukrainian Radio.
Danilov emphasized that the matter of delivering Ukrainian grain remains under constant monitoring.
"We had no agreements with Russia. We had agreements with the United Nations, which, in accordance with its statute, is responsible for certain processes and their facilitation. We also had an agreement with Türkiye, which shares a maritime border with us in the Black Sea. It has the Bosporus through which these ships (with grain) pass. We had such agreements. Russia was not a party to this – it was none of their business. We will do what we consider necessary. We will move these grain ships to wherever we see fit. And we have no intention of seeking permission from anyone," he said.
Danilov noted that Russia is a terrorist state that terrorizes not only Ukraine but the whole world.
"To what extent will they tolerate the provocations carried out by Russia – whether it's intruding into the territory of NATO member Poland with their helicopters in conjunction with Belarus, or launching attacks on the ports of Izmail, situated practically on the border with Romania? When NATO countries will reach their limit of tolerance – that is hard for us to say. However, we will certainly do everything within our power to ensure that our food remains accessible worldwide," he concluded.
Russia's exit from the grain deal
Russia recently announced its withdrawal from the grain deal, noting alleged non-compliance with its demands. After that, Russian forces launched attacks on Odesa, targeting its port and associated infrastructure.
President of Ukraine, Volodymyr Zelenskyy, proposed that Türkiye and the United Nations continue the Grain Initiative in a trilateral format.
Subsequently, dictator Putin attempted to influence African nations by promising free grain in a bid to gain favor.