Russia suspends extension of grain deal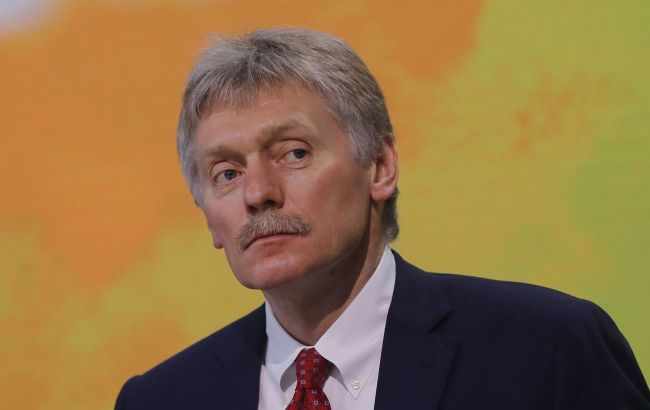 Spokesperson of the Russian President Dmitry Peskov (Getty Images)
Moscow refused to extend the grain deal, which is set to expire today, July 17th, the Spokesperson of the Russian dictator Dmitry Peskov announced.
"The provisions of the grain deal have practically been terminated; it is suspended," Peskov said to the Russian propaganda media.
According to him, Russia supposedly intends to return to the grain agreement immediately but if its "conditions are fulfilled."
As pro-Kremlin media reports, Peskov said "no" on whether the explosion on the Crimean Bridge could affect the grain agreement.
Later, Maria Zakharova, a representative of the Russian Ministry of Foreign Affairs, said that Russia allegedly "officially informed Turkey and Ukraine today about its objections to extending the grain agreement."
Within the framework of this agreement, Ukraine does not engage in direct negotiations with Russia. The Ukrainian side is discussing the matter with Turkey and the United Nations, and they, in turn, are conducting separate negotiations with Russia.
Is the grain deal coming to an end?
The latest extension of the grain deal was reached by Ukraine, Turkey, the UN, and Russia on May 17th, 2023. Its duration was extended by 60 days. However, the Russian side had its demands, which, according to their complaints, were not satisfied.
During the past few months, the Russians have been claiming that they "do not see prospects for extending the agreement in July." Meanwhile, the Ukrainian side warned that it does not see Russia's readiness to continue the grain deal.
Last week, President of Turkey Recep Tayyip Erdogan claimed he received proposals from the Russian dictator, Vladimir Putin, regarding the extension of the grain agreement.
According to media reports, UN Secretary-General Antonio Guterres allegedly proposed to Putin to extend the agreement in exchange for the Russian Agricultural Bank being connected to SWIFT again.
On Sunday morning, the last ship with Ukrainian food within the agreement departed from the port of Odesa.