Putin bribes Africa and promises free grain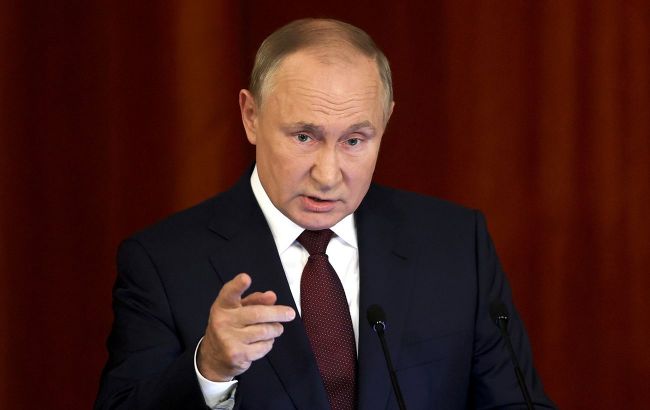 Russian dictator Vladimir Putin (Photo: kremlin ru)
According to the Russian media "RIA Novosti", Russian dictator Vladimir Putin is allegedly bribing African countries following the fallout from the "grain deal." He has promised some nations free shipments of grain.
The dictator made this statement during the "Russia-Africa" economic forum. Putin announced that Russia intends to "replace Ukrainian grain both on a free and commercial basis."
"To be specific, I'll add that in the coming months, within the next three to four months, we will be ready to provide Burkina Faso, Zimbabwe, Mali, Somalia, the Central African Republic, and Eritrea with 25-50 thousand tons of grain each for free. We will ensure the free delivery of this produce to the consumer," said Putin.
Additionally, Putin did not hold back criticism of Ukraine, accusing the West of "creating barriers to grain supplies." He claimed that most of the grain under the "grain deal" went to countries with high incomes.
Furthermore, Putin complained that Russia's conditions for the "grain deal" were not fulfilled.
"None of the conditions regarding the lifting of sanctions on Russian grain and fertilizers for the world markets were met... Obstacles were also created for our free delivery of mineral fertilizers to needy countries," stated the dictator.
Russia's exit from the "grain deal"
As previously reported, Russia declared its withdrawal from the "grain deal," citing alleged non-compliance with its demands. Meanwhile, Russian forces began shelling Odesa and the region, attacking the port and port infrastructure.
Ukrainian President Volodymyr Zelenskyy proposed that Türkiye and the UN continue the "grain initiative" in a trilateral format.
In response, Russia threatened to attack ships heading to Ukrainian ports, prompting Ukraine to issue a similar statement in retaliation.