Ukraine's President and Italian PM agreed work on security guarantees for Ukraine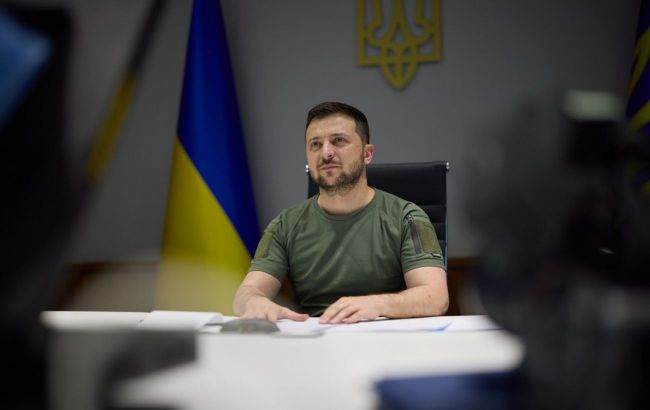 President of Ukraine Volodymyr Zelenskyy (Photo: president.gov.ua)
President of Ukraine Volodymyr Zelenskyy spoke with the Prime Minister of Italy, Giorgia Meloni. The parties agreed to start working on bilateral security guarantees, according to the head of the Ukrainian state.
Zelenskyy reported that in the conversation with Meloni, he expressed gratitude for her efforts and Italy's decisive steps to support Ukraine.
The president emphasized his expectations of new significant results during Italy's G7 presidency in 2024.
"We coordinated our joint efforts and agreed to start working on bilateral security guarantees in developing the relevant Vilnius Declaration of the G7," said the head of state.
He also discussed Ukraine's defense cooperation with Italy and the need to accelerate the adoption of the 12th package of EU sanctions against Russia.
Zelenskyy thanked Italy for supporting the peace formula and invited Meloni to participate in the second "Grain from Ukraine" summit.
Italy's assistance to Ukraine
Recall that Italy has been an ally of Ukraine since the beginning of the full-scale war with Russia. Overall, the country has provided Ukraine with seven packages of military aid.
Just a month ago, Italy's Defense Minister, Guido Crosetto, stated that an eighth package for Ukraine was being prepared.
Also, yesterday, on November 14, Italy's Foreign Minister Antonio Tajani noted that his country wants to support Ukraine in all aspects, not just by supplying weapons.
Meloni recently fell victim to Russian pranksters. In the conversation, she complained to them about "war fatigue in Ukraine."