Italy is preparing to provide eighth package of military aid to Ukraine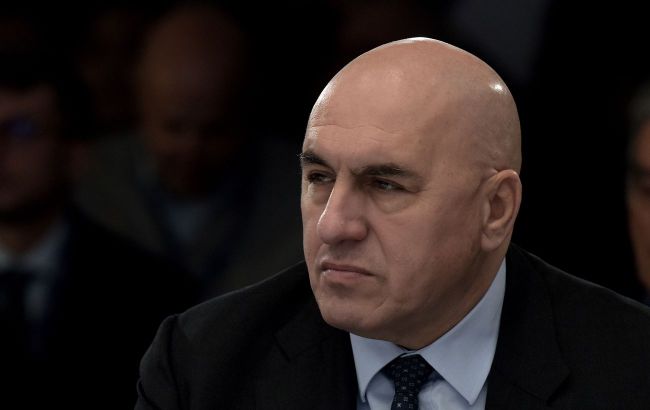 Italian Minister of Defense Guido Crosetto (Photo: Getty Images)
Italy intends to provide Ukraine with the eighth package of military assistance. Now, the country is considering what equipment can be transferred to Kyiv, according to Italian Minister of Defense Guido Crosetto.
The material states that the Italian government expressed its support for Ukraine as long as necessary until a just peace is achieved. It was confirmed by Prime Minister Giorgia Meloni, who, during a warm meeting with Ukrainian President Volodymyr Zelenskyy on the sidelines of the European Political Community summit in Granada.
The agency specifies differences within the Italian government between the Minister of Foreign Affairs Antonio Taya and the Minister of Defense Crosetto regarding the decision to transfer a new aid package to Ukraine.
How the Minister of Defense reacts
Crosetto said that Minister Taya spoke at a recent meeting with Zelensky about the political decision to provide further assistance to Ukraine.
Yesterday, Ukrainian Minister of Defense Rustem Umerov spoke with Crosetto and thanked Italy for its continuous military assistance to Ukraine. He invited Italy and Italian companies to invest in Ukraine's defense industry.
When can Ukraine receive a new aid package?
Guido Crosetto assumes nothing has been written "in black and white" yet. He clarified that, for now, it is only about the intention to assist Ukraine.
"There are two aspects: the political one, about which Taya spoke, and then there is the technical part, to see what we can give without jeopardizing Italian defense," Crosetto claims.
What precisely can Italy transfer to Ukraine?
The publication reports, citing sources, that Italy can transfer anti-aircraft systems, ammunition, or means to counter drones, including some frequency jammers.
The agency writes that leaving aside speculations, it can be assumed that the final choice would depend on the availability of materials in the warehouses of the Ministry of Defense.
Assistance from Italy
Today, President Volodymyr Zelenskyy, during a visit to Spain, met with the Prime Minister of Italy, Giorgia Meloni. They discussed the issue of future assistance to Ukraine and more.
Italy last reported in May that it was preparing a new military assistance package for Ukraine. This supply of weapons was supposed to be the seventh in a row.