Military aid, air defense, and more: Zelenskyy meets with Prime Minister of Italy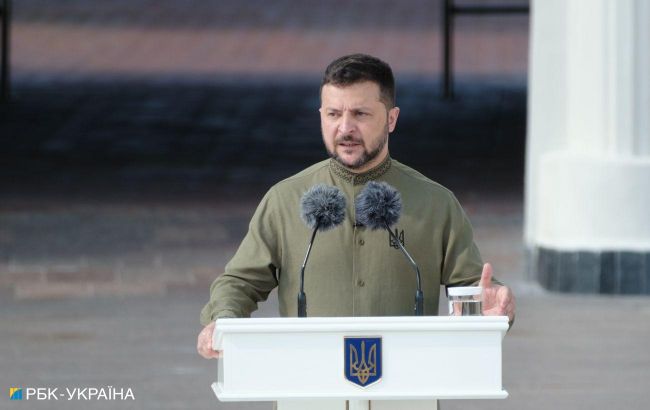 President of Ukraine Volodymyr Zelenskyy (Vitalii Nosach, RBC-Ukraine)
President of Ukraine Volodymyr Zelenskyy met with the Prime Minister of Italy, Giorgia Meloni, during his visit to Spain. They discussed the future assistance to Ukraine, according to Zelenskyy.
The president thanked Italy for its principled and consistent support in defending Ukraine's freedom.
They also addressed the progress of the Ukrainian counteroffensive and the country's top defense needs and discussed the next package of military aid from Italy, including ways to strengthen Ukraine's air defense.
"Also, we focused on key challenges to European security, such as Russia's hybrid threats. We must protect our continent from Russia's transformation of food, energy, migration, and other issues into weapons," the president added.
According to Zelenskyy, defending Ukraine from Russian aggression also means defending Europe from all threats and destabilizations caused by the terrorist country. This includes Africa, where Russia destabilizes entire countries.
"We also discussed Italy's future presidency in the G7. I am grateful to Giorgia for confirming that supporting Ukraine will be Italy's top priority. I also thanked Italy for its readiness to take patronage over the restoration of Odesa," wrote Zelenskyy.
President's visit to Spain
Today, on October 5, Zelenskyy made his first trip to Spain since the start of the full-scale Russian invasion of Ukraine.
Currently, a summit of the European political community is taking place in Granada. The president is also participating in the meeting. It is expected that Zelenskyy will hold bilateral meetings with Ukraine's allies, during which he will address the strengthening of the country's air defense.