Zelenskyy arrives in Spain for the summit of the European Political Community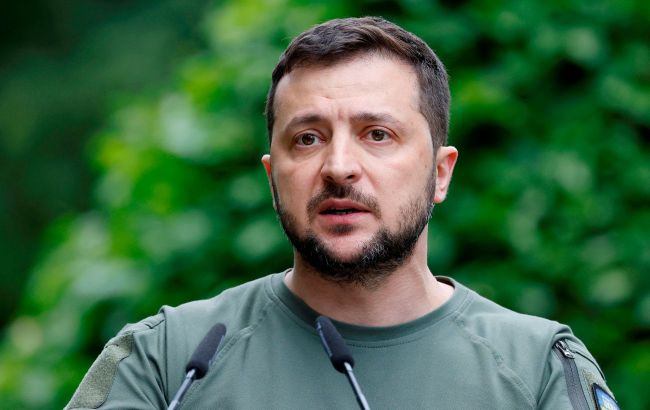 Ukrainian President Volodymyr Zelenskyy (Photo: Getty Images)
On Thursday, October 5, Ukrainian President Volodymyr Zelenskyy arrived in Spain, where he will participate in the summit of the European Political Community.
According to RBC-Ukraine sources, the President is in Granada, Spain.
"Granada, Spain. Summit of the European Political Community. Ukraine, alongside other nations in our common European home, participates for the sake of security and stability on the continent," Zelenskyy wrote.
He noted that work will be done in joint formats during the summit, and important bilateral meetings will occur.
"Crucial for us, especially before winter, is strengthening air defense, and there is already a basis for new agreements with partners. We are preparing to confirm and implement them," the President emphasized.
According to him, another important topic is strengthening the existing security architecture in Europe, especially regionally. Ukraine has significant proposals.
Special attention will be paid to the Black Sea region and joint work for global food security and protecting freedom of navigation.
"This day should be fruitful for Ukraine and Europe," the President stressed.
European Political Community summit
Recall that the head of the Eurogroup, Charles Michel, invited the leaders of EU member states for an informal meeting in Granada on October 6.
The summit is planned to discuss the most pressing issues facing the EU and initiate reflections on the bloc's future priorities for 2024-2029.
In particular, as Michel noted during the discussions, they want to touch upon the strategic agenda for 2024-2029.
Ukrainian President Volodymyr Zelenskyy also received an invitation to an informal meeting of the leaders of European Union countries.
According to the President, he was invited to the meeting by the Prime Minister of Spain, Pedro Sanchez, and the head of the European Commission, Ursula von der Leyen.
However, earlier, Zelensky noted that he is unlikely to be able to attend the summit since his presence is currently needed in Ukraine.
According to Reuters, European leaders are expected to assure Ukrainian President Volodymyr Zelenskyy of long-term support after U.S. President Joe Biden expressed concerns that the inter-Republican struggle in Congress could harm U.S. policy on continuing assistance to Kyiv.
The meeting in Granada also gives leaders such as French President Emmanuel Macron, German Chancellor Olaf Scholz, and British Prime Minister Rishi Sunak a chance to confirm their support for Ukraine after political instability in the U.S. and Europe raised questions about the continuation of support.