European leaders to assure Zelenskyy of long-term support for Ukraine - Reuters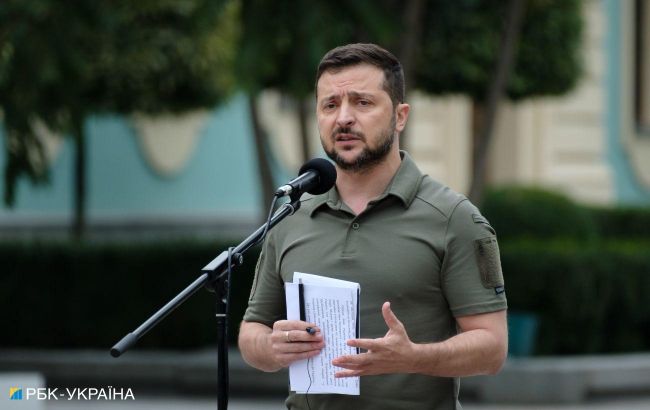 Ukrainian President Volodymyr Zelenskyy (Photo: RBC-Ukraine, Vitalii Nosach)
European leaders are expected to assure Ukrainian President Volodymyr Zelenskyy of long-term support after U.S. President Joe Biden expressed concerns that the interparty struggle in Congress could harm U.S. policy toward continued aid to Kyiv, according to Reuters.
The agency notes that Zelenskyy is expected to participate in the summit of the European Political Community in the Spanish city of Granada—a forum designed to promote cooperation among more than 40 countries, established last year after Russia invaded Ukraine.
His arrival was not announced in advance for security reasons. Officials familiar with the plans stated that he would participate in the summit, allowing him to demand urgently needed military assistance, such as air defense systems.
Zelenskyy stated in a video address on the evening of October 4: "We are preparing for intensive international activities - this week and next week should be productive for Ukraine."
Previously, Zelenskyy stated that he received an invitation to a meeting in Granada on October 6 but is unlikely to attend as his presence is currently needed in Ukraine.
Granada summit
The meeting in Granada also allows leaders such as French President Emmanuel Macron, German Chancellor Olaf Scholz, and U.K. Prime Minister Rishi Sunak to reaffirm their support for Ukraine after political instability in the U.S. and Europe raised questions about continued support.
In the U.S., the dispute between the Republican majority in the House of Representatives complicated budget negotiations. It prompted Democrat Biden to shift from confidence that an agreement on aid to Ukraine would be reached to openly expressing concern.
"It does worry me, but I know there are the majority of the members of the House and Senate, and both parties, who have said that they support funding Ukraine."
In Slovakia, the party of former Prime Minister Robert Fico took first place in the general elections over the weekend, promising to end military aid to Ukraine.
Polish Prime Minister Mateusz Morawiecki said last month that his country no longer supplies weapons to Ukraine and is focused on replenishing its stockpiles.
Some Ukraine, the European Union, and NATO officials urge not to overstate the significance of these events, stating that support for Kyiv will ultimately remain unchanged as it aligns with the West's interests.
Scholz stated on Wednesday that he is "very confident" that the U.S. will continue to support Ukraine.