Zelenskyy expresses confidence in maintaining assistance from U.S. and Europe for Ukraine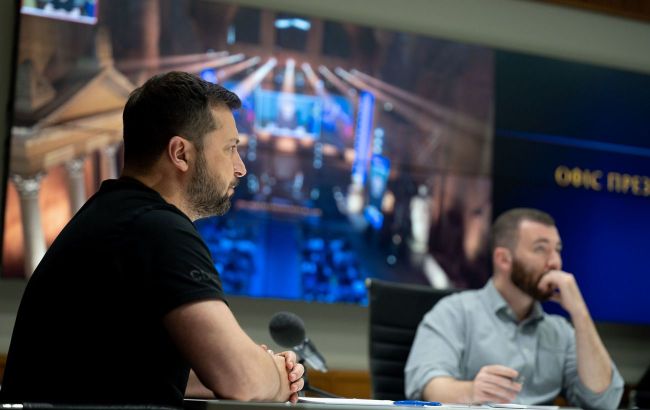 Volodymyr Zelenskyy, President of Ukraine (Photo: president.gov.ua)
Ukraine will be able to maintain assistance from the United States and Europe, as any delay in this matter will play into Russia's hands, according to President of Ukraine, Volodymyr Zelenskyy.
The head of state emphasizes that the United States is currently one of the leaders in supporting Ukraine.
"I feel that there is support in the United States. I know that there is 100% support from the White House and significant support in Congress - it is truly powerful and bipartisan. The United States has not let us down in a very challenging time," Zelenskyy said.
He mentions that among representatives of the Republican Party, there were differing opinions on the issue of Ukraine, but by and large, both Democrats and Republicans supported our country.
The president believes that Russia is currently weaker than at the beginning of the full-scale invasion, so any pause in supporting Ukraine will only help the aggressor.
"This is not about not helping Ukraine and complicating our offensive or defensive actions. No. Any pauses today are assistance exclusively to the Russian Federation," he emphasized.
The head of state also expresses gratitude to US President Joe Biden and the leaders of nearly all European countries who stand with Ukraine.
"We will do everything not to lose this support," he stated.
What preceded this
Earlier, the US Congress did not include new funding for Ukraine in the temporary budget bill. They want to consider this issue separately.
At the same time, the House of Representatives sent Speaker Kevin McCarthy into retirement, who supported military assistance to Ukraine.
Against the background of the absence of new funding, the Pentagon has already warned Congress of possible problems with the supply of weapons to Ukraine.