Ukraine's general on Independence Day threats: Expect brazen actions from Russia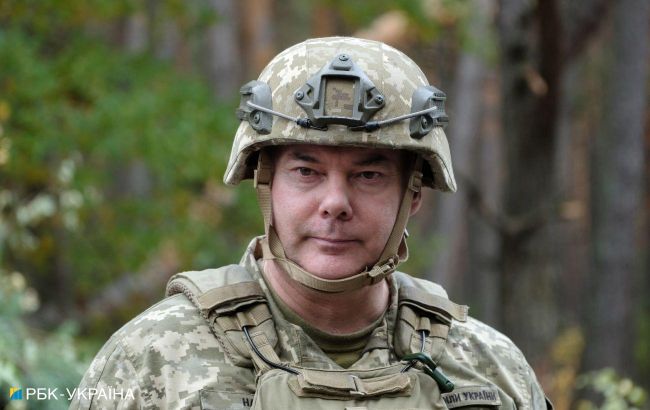 Commander of the Joint Forces of the Armed Forces of Ukraine, Lieutenant General, Serhii Naiev (Photo: Vitalii Nosach/RBC-Ukraine)
Russian military forces may resort to shelling Ukrainian territory on Independence Day, August 24th, warns the Commander of the Joint Forces of the Armed Forces of Ukraine, Serhii Naiev.
"What can we expect from an enemy that is waging war against Ukraine? Bold actions, of course," he said.
This includes rocket and aviation strikes. Naiev is urging all Ukrainians that in case of an air raid alert, they should seek shelter.
The Commander of the Joint Forces emphasized that protecting one's own life and health is the duty of every citizen "so that in the future when we celebrate victory, everyone is alive and well."
Shelling threats on Independence Day
Yurii Ihnat, the spokesperson for the Air Force of the Armed Forces of Ukraine, noted that Russians are known for their inclination to target "sacred" dates, so Independence Day is another "significant" reason to strike at Ukraine. However, during these days, our defenders will be particularly vigilant and firmly in control of the situation, as they always do.
Intelligence also suggests the possibility of Russian provocations on Ukraine's Independence Day. They believe that the enemy may resort to missile terror.
Natalia Humeniuk, the Head of the United Coordinating Press Center of Security and Defense Forces of the South of Ukraine, also mentioned that on this important day, there may be mass attacks, including the use of surface and underwater missile carriers, strategic and tactical aviation, and drones.