Ukraine shelling on Independence Day: Russian aggression casts shadow of missile terror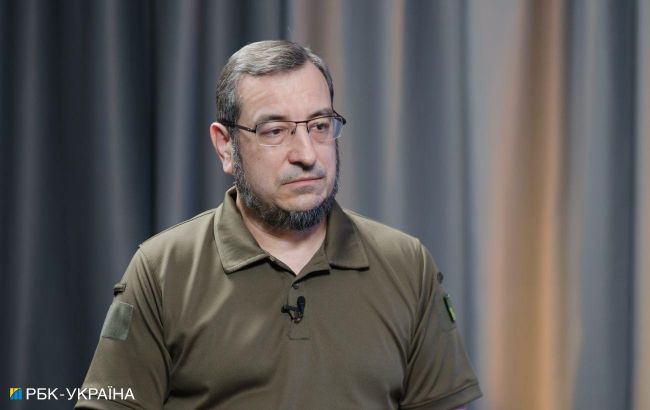 Vadym Skibitskyi, Deputy Chief of the Defense Intelligence of Ukraine (Vitalii Nosach, RBC-Ukraine)
Ukrainian authorities are sounding the alarm about the possibility of missile attacks on their territory during Independence Day celebrations.
Vadym Skibitskyi, Deputy Chief of the Defense Intelligence of Ukraine, cautioned that aggressive actions from Russia could manifest as a fresh wave of missile terrorism, potentially spanning multiple days.
Skibitskyi conveyed, "On Ukraine's Independence Day, aggressive Russia may resort to another act of rocket terrorism. This could occur either a day before or after the actual day. It might persist for several days and phases."
Skibitskyi believes that this possibility won't come as a surprise to many Ukrainians, given the ongoing war. He emphasized that in such circumstances, the guidance remains consistent with that followed throughout the entire duration of the full-scale war: upon hearing the alarm, seek shelter.
Notably, Skibitskyi underlined that Independence Day remains a paramount national celebration. Generations of Ukrainians have fought for this independence, and the struggle continues. He added that this serves as motivation for all security and defense forces to persist in their determined and innovative work.
"It's not people in Ukrainian cities, but people in Russia should be concerned ahead of our Independence Day – just as on any other day. As long as Russian occupying forces remain on our soil, Russia won't experience peace," stressed the intelligence representative.
Ukraine shelling
Russians have been targeting peaceful cities in Ukraine on various days, whether working days, weekends, holidays, or any time of day. The aggressors seem to focus on "sacred" dates and aim to disrupt bright and significant days for Ukrainians.
Therefore, hostile shelling can be anticipated even during festive occasions such as Independence Day.
Yurii Ihnat, spokesperson of the Air Forces Command of the Armed Forces of Ukraine, noted that during these days, their military forces will be particularly vigilant and confidently maintain control over the situation, as they always do.