Ukraine shelling on Independence Day: Could Russians be planning attacks?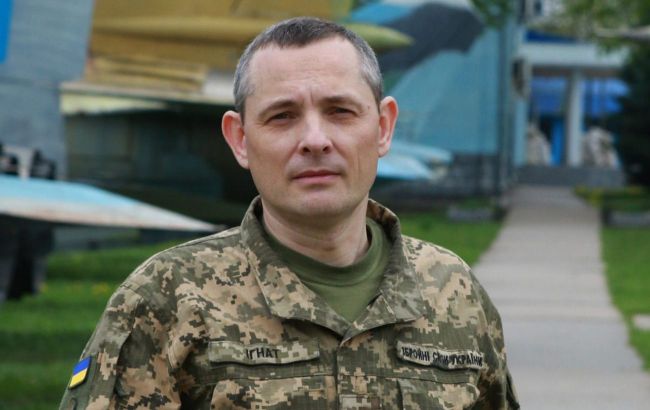 Yurii Ihnat, spokesperson for the Air Forces Command of the Armed Forces of Ukraine (Photo: armyinform.com.ua)
According to Yurii Ihnat, spokesperson for the Air Forces Command of the Armed Forces of Ukraine, and his statement made during a TV interview, amid the celebration of Ukraine's Independence Day, concerns arise over potential shelling by Russian forces, an act that could occur not only on this national holiday but on any given day. Ukrainian military officials, however, maintain their vigilance and control of the situation.
When asked about any assumptions within the Air Force regarding potential shelling preparations by Russians on this significant day (August 24), Ihnat suggested that it might not be necessary to speculate in this regard.
According to the spokesperson, currently, there are around 30 Russian aerial targets in Ukrainian airspace. These include drones, reconnaissance aircraft, and fighters. Given this presence, there remains the anticipation that Russian occupying forces might initiate actions at any time.
Emphasizing the rapid nature of aerial attacks, Ihnat stated that decisions can be made swiftly, and forces can be deployed into combat readiness almost immediately.
"It's clear that during these days, we will intensify, cautiously and confidently, our situation monitoring, as we always do. Every day for us is alertness and attentiveness. Thus, it's essential to keep this in mind," Ihnat added.
Shelling of Ukraine
Russian military forces have engaged in attacks on Ukraine not only on regular days but also on weekends and holidays, including significant national observances. However, these occupying forces seem drawn to "sacred" dates, showing a tendency to disrupt days of importance and remembrance for Ukrainians. With this tendency in mind, shelling incidents can be expected during festive occasions, such as Independence Day.
For instance, last year on Independence Day, Russian forces launched a missile strike on the railway station in the town of Chaplyne in the Dnipropetrovsk region. As a result, 15 people lost their lives, and an additional 50 individuals were injured.