Russian attack on Ukrainian Independence Day: Air Forces warn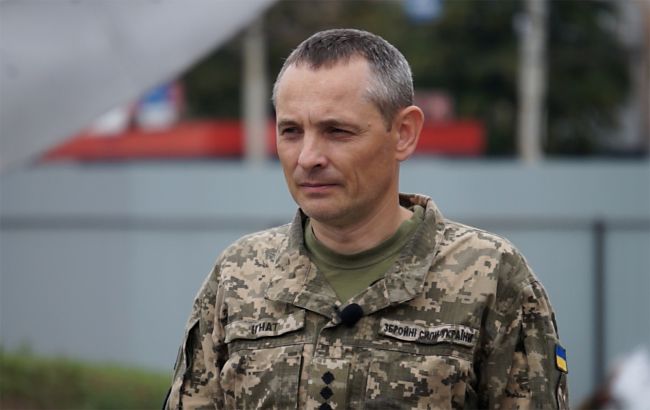 Yurii Ihnat, the Spokesperson of the Air Forces Command of the Armed Forces of Ukraine (Photo: mil.in.ua)
Russians are known for their inclination towards "sacred" dates, so Ukrainian Independence Day is yet another "auspicious" pretext for them to strike at Ukraine. In this regard, Russian aggressors might resort to attacks on this day just as they would on any other, according to Yurii Ihnat, the Spokesperson of the Air Forces Command of the Armed Forces of Ukraine, during a briefing.
"On this day, we should expect nothing less. We should reflect on how important it is for us to achieve our true independence on the battlefield through the sweat and blood of our defenders," he stated.
Meanwhile, the military, including the Air Force personnel, will do what they have always done - defend the country and its airspace.
"Whether it's Independence Day or any other day, we celebrate so many wonderful dates. Thus, the enemy has numerous reasons to strike us, even on so-called 'auspicious' occasions. Today is not a holiday, yet there was an attack," Ihnat added.
Shelling of Ukraine
Russian occupiers shell peaceful cities in Ukraine on any given day—moreover, the Russians target "sacred" dates to disrupt bright and memorable days for Ukrainians. Therefore, hostile shelling could be anticipated even on Independence Day.
Earlier, Ihnat mentioned that during such times, Ukrainian fighters would exert enhanced, measured, and confident control over the situation, just as they always do.
The Deputy Chief of the Defense Intelligence of Ukraine (GUR), Vadym Skibitskyi, believes that aggressors might shell Ukraine on Independence Day. This could occur a day earlier or later or extend for several days.