Ukraine's intelligence comments on possible Russian provocations on Independence Day, August 24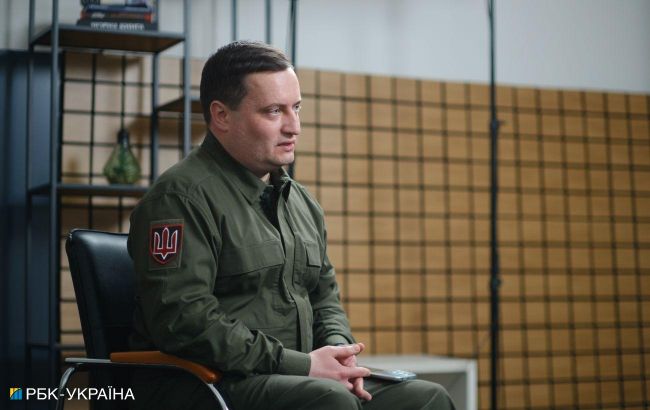 Representative of the Defense Intelligence of the Ministry of Defense of Ukraine Andrii Yusov (Vitalii Nosach, RBC-Ukraine)
Russia may resort to provocations on Ukraine's Independence Day, the representative of the Defense Intelligence of the Ministry of Defense, Andrii Yusov says, urging Ukrainians not to disregard their own safety.
According to Yusov, since the beginning of the full-scale invasion, Ukrainians have been living "in a state of absolute focus and mobilization of efforts."
"At the brink of capabilities, the Ukrainian sky is defended, counter-sabotage measures are taken, counter-intelligence actions are conducted throughout the country, both on weekdays and holidays," Yusov said, adding that even a mention of Ukraine's independence is "particularly annoying" for Russia.
Yusov noted that the risk of provocations on Independence Day exists, but as during other days. Civilians and military personnel must be prepared for them, as Russia carries out missile strikes not only on holidays.
"And essentially, the entire arsenal of weapons and means they possess, they have already used in this criminal, genocidal war against Ukrainians," he added.
What should Ukrainians expect on Independence Day?
As noted by the Spokesperson of the Air Force Command of the Armed Forces of Ukraine, Yurii Ihnat, Russian terrorists are known for their predilection towards "sacred" dates, which is why Independence Day is another pretext for them to strike at Ukraine.
Ihnat assures that during these days, Ukrainian soldiers will intensively, deliberately, and confidently control the situation, as they always do.