Ukraine's Foreign Minister discussed with NATO Secretary General preparations for next NATO summit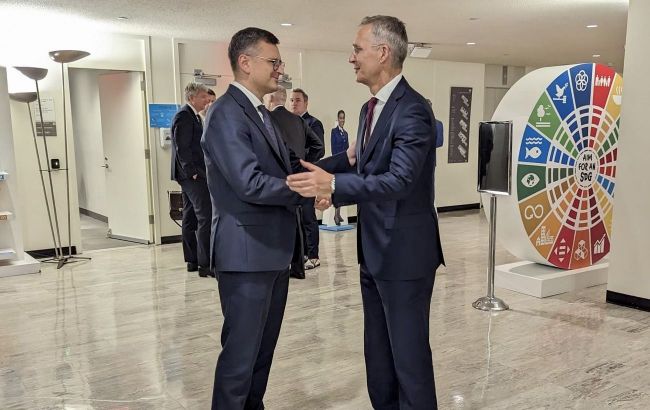 Ukraine's Foreign Minister Dmytro Kuleba and NATO Secretary General Jens Stoltenberg (Photo: twitter.com/DmytroKuleba)
Ukraine's Foreign Minister, Dmytro Kuleba, met with NATO Secretary-General Jens Stoltenberg.
"We discussed further Ukraine-NATO cooperation, the deliverables of the NATO-Ukraine Council ministerial, and the preparations for the Washington summit," the Minister wrote.
Ukraine's NATO membership
Ukraine sought an invitation to join NATO at the summit in Vilnius in July. The country understands that it can only enter the Alliance after the conclusion of hostilities but wants to receive a political signal from its allies.
However, Ukraine's desire was not fulfilled at that time. Stoltenberg emphasized that Ukraine would receive an invitation when "all allies agree and conditions are met."
Furthermore, NATO countries agreed that Ukraine could join NATO through a somewhat simplified procedure similar to the one Finland used to enter. Sweden is also expected to join NATO in the coming months through a similar process.
Additionally, G7 countries decided to provide Ukraine with security guarantees, primarily involving the supply of weapons, but not replacing Article 5 of NATO's statute on collective defense in case of an attack.
It is expected that Ukraine will receive an official invitation to join NATO at the next NATO Summit scheduled for 2024 in Washington.