Ukraine will receive NATO invite after meeting all conditions - Stoltenberg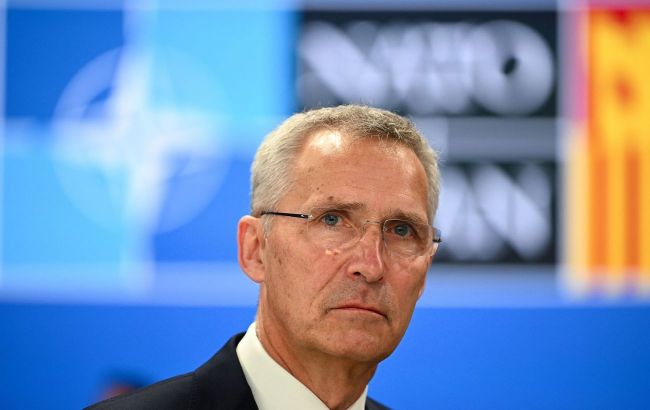 NATO Secretary General Jens Stoltenberg (Getty Images)
He added that the allies also provide significant military assistance, which is essential for Ukraine's victory. Stoltenberg believes that without Ukraine's victory over Russia, there are no grounds to discuss the country's membership in the Alliance.
Stoltenberg said that one of the requirements for NATO membership is launching reforms in Ukraine's defense sector.
"There has never been such a strong political message regarding the path to membership and practical support from NATO to enhance ties between the Alliance and Ukraine," said Stoltenberg.
He also added that when other NATO members were admitted to the Alliance, clear timelines were not discussed either.
"When the F-16s arrive, it will be another important step towards cooperation, and this is one of the requirements for membership. It brings Ukraine closer to NATO membership. Therefore, the conditions, partially outlined in Article 10 of the NATO Statute, and the allies have agreed on the process of verifying these conditions. That's how we make decisions," Stoltenberg explained.
NATO Summit in Vilnius
Ukrainian President Volodymyr Zelenskyy criticized NATO member states for their position on Ukraine. Kyiv received signals that partners were discussing formulations for the final document without Ukraine.
Ukraine understands that it will not become a full member of NATO while the ongoing war with Russia, but it seeks to receive an invitation to join the Alliance at the summit.
Zelenskyy is trying to persuade NATO to rewrite the final communiqué of the summit in Vilnius.