'Unprecedented and absurd': Zelenskyy criticizes NATO's backroom talks on Ukraine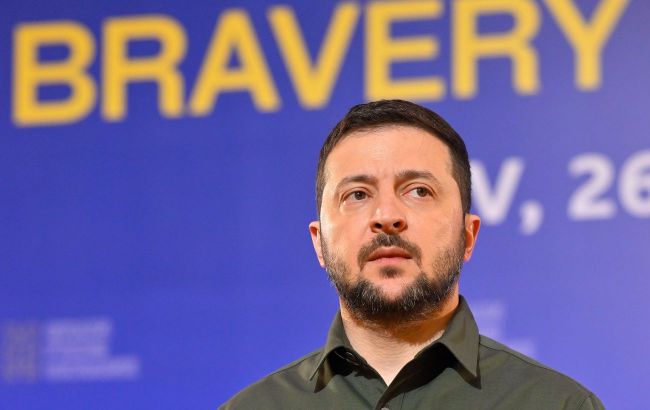 President of Ukraine Volodymyr Zelenskyy (Getty Images)
President Volodymyr Zelenskyy criticized NATO members over their position regarding Ukraine. Kyiv received signals on allies discussing summit formulations without Ukraine, as Zelenskyy wrote on Telegram.
"We value our allies. We value our common security. And we always value open dialogue. Ukraine will be represented in Vilnius, at the NATO summit. Because it is a matter of respect. But Ukraine also deserves respect. Right now, on the way to Vilnius, we have received signals that formulations are being discussed without Ukraine," Zelenskyy wrote.
The president emphasized that these formulations concern only the invitation, not Ukraine's membership.
"It is unprecedented and absurd when there are no time frames for both the invitation (!) and Ukraine's membership, and instead, some strange wording about "conditions" is added even for inviting Ukraine..." Zelenskyy stressed.
According to him, it seems that allies are not ready to either invite Ukraine to NATO or make it a member of the Alliance.
"And that means there is an opportunity to negotiate Ukraine's membership in NATO with Russia. And for Russia, it means the motivation to continue its terror. Uncertainty is a weakness. And I will openly discuss this at the summit," Zelenskyy concluded.
NATO Summit in Vilnius: What Ukraine expects and what the Alliance promises
Today a two-day NATO summit has started in Vilnius, during which NATO Secretary-General Jens Stoltenberg promised that Ukraine would receive a "positive and strong message" from the allies.
However, pessimistic statements soon emerged from some NATO member states. In particular, Hungarian Foreign Minister Peter Szijjarto claimed today that the proposed final statement of the NATO summit in Vilnius allegedly does not contain a specific timetable for Ukraine's accession to the Alliance.
However, it is still too early to draw conclusions since the final communiqué, which needs to be agreed upon within NATO, has not yet been published.
Ukraine expects a clear political invitation to NATO from its allies, hoping to enter the Alliance after the war with Russia is over.