Ukraine's entry into EU: Ukrainian official reveals timeline for EU Commission's report publication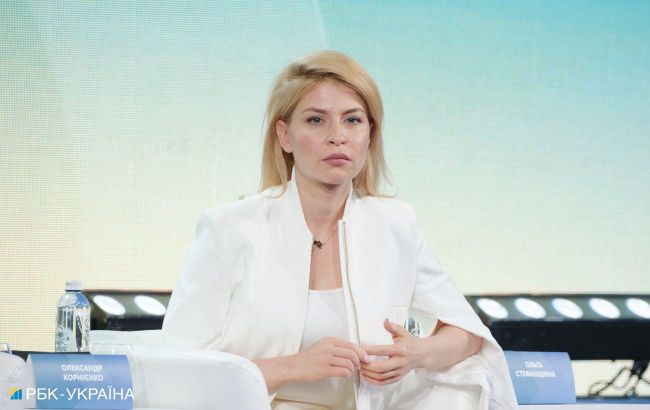 Deputy Prome Minister for European and Euro-Atlantic Integration of Ukraine, Olha Stefanishyna (Vitaliy Nosach, RBC-Ukraine).
The European Commission will provide a report with an assessment of Ukraine's progress in fulfilling seven steps towards EU accession as soon as next month, according to Ukraine's Deputy Prime Minister for European and Euro-Atlantic Integration, Olha Stefanishyna.
"The date for this report has already been set; it will be November 8 of this year. This report will concern not only Ukraine but also other countries aspiring to join the European Union. This includes Moldova, Georgia, and Western Balkan countries," she stated.
Stefanishyna also added that Ukraine had demonstrated the most progress and the highest concentration on fulfilling its political commitments to open negotiations.
"Therefore, I have no doubt that the grounds for such a decision have already been formed. However, the most critical work will still be carried out in the capitals of EU member states, where a unanimous decision must be made to commence the negotiation process," she emphasized.
Ukraine's EU accession
Ukraine was granted candidate status for EU accession last year. The country now needs to meet several conditions to become a full-fledged EU member.
As of the end of June, Ukraine has fulfilled two out of seven conditions required to start negotiations, and by the end of September, Prime Minister Denys Shmyhal announced that the country was completing the implementation of all recommendations from the European Commission at the government level.
The Ukrainian government had hoped for a positive report from the European Commission and a recommendation to begin accession negotiations in 2023. President Volodymyr Zelenskyy had also stated that Ukraine could start EU accession negotiations that year.
However, according to Politico, the EU will likely announce the start of negotiations regarding Ukraine's membership by December of this year.
Moreover, the Office of the President mentioned that Ukraine's EU accession negotiations were expected to commence in the first half of 2024.
You can read more about the predictions for when Ukraine's EU accession negotiations might begin and the potential obstacles in RBC-Ukraine's article.