Ukraine aims to start EU accession talks this year: Zelenskyy states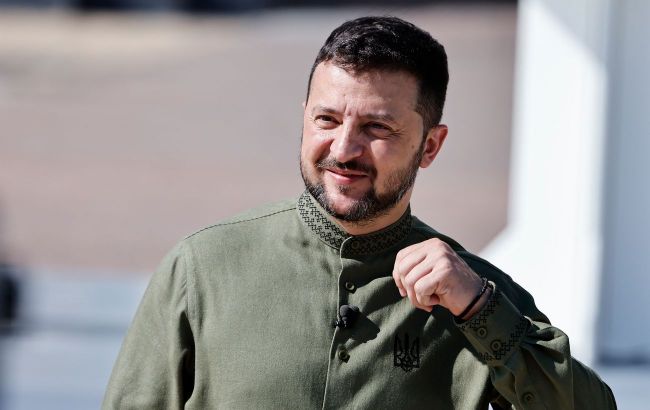 President of Ukraine Volodymyr Zelenskyy (Photo: Getty Images)
Today, on October 5th, the Ukrainian President met with the President of the European Parliament, Roberta Metsola. Zelenskyy, among other things, thanked her for the support of Ukraine.
"We have nearly fulfilled the seven EU recommendations and will be ready to start EU accession negotiations this year," stated the head of state.
Moreover, during the conversation, further sanctions and steps to counter Russian propaganda were discussed.
Meeting with the President of the European Council
Today, the president also had a meeting with the President of the European Council, Charles Michel.
"Ukraine is grateful for the strong and long-lasting support from the EU, as well as for the practical assistance of EU member states," emphasized Zelenskyy.
He informs Charles about the progress of the Ukrainian counteroffensive and Ukraine's priority defense needs during the meeting.
"We count on further military assistance from the EU and its member countries, as well as stable support within the framework of the European Peace Fund," he concluded.
Ukraine's EU membership
In 2022, Ukraine was granted candidate status for EU membership. Subsequently, conditions were set for our country to become a member of the bloc.
Official representatives of Ukraine have repeatedly stated that they expect to start membership negotiations with the EU by the end of 2023. To achieve this, Ukraine needs to fulfill seven recommendations from the European Commission.
As Ukrainian President Volodymyr Zelenskyy pointed out on October 2nd, opening negotiations required not only Ukraine's readiness but also the EU's readiness.
On Tuesday, October 3rd, it became known that the European Union is likely to announce the start of negotiations on Ukraine's membership by December of this year.