Ukraine's counteroffensive progresses as fears dispelled in the UK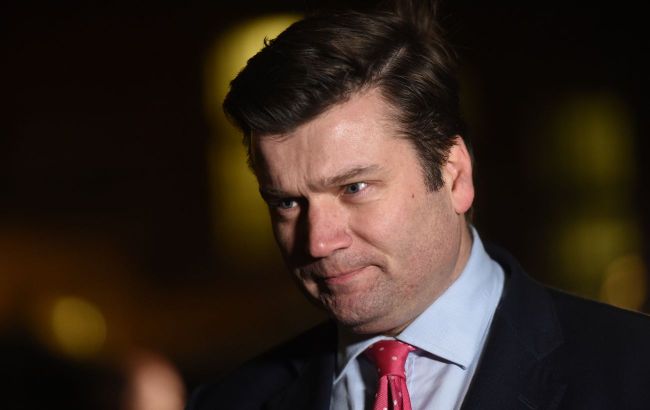 James Heappey, British Minister of State for the Armed Forces (Photo: Getty Images)
According to an interview with The Telegraph, James Heappey, British Minister of State for the Armed Forces stated that concerns and critical assessments about Ukraine's alleged slow counteroffensive had been dismissed in the United Kingdom, as they affirmed that the advance was proceeding as planned.
"Ukraine is meeting our expectations at the moment. They are broadly delivering the plan that they worked out with us, and the Americans and others, over the last winter. This is not a Hollywood movie. There was not going to be a moment when the tanks started to roll, and the music started to play, and a war montage played out and then - at the end of it - victory by September," he said.
Heappey rejected Germany's apprehensions and critical assessments suggesting that Ukraine's counteroffensive has slowed down.
"I don't think that's particularly fair. The Ukrainians will use the equipment as they see best and it's really hard to run a commentary when you're sat thousands of miles from the front line," the British Minister emphasized.
The British Minister believes that Ukraine made the right decision not to deploy all its military reserves and armaments against Russian occupiers immediately.
"So, I think the painstaking progress they are making is necessary, and then when they get through the obstacle belts they have still got plenty of combat power ready to use to break through," he stated.
Ukraine's advancement
As reported by The New York Times, the Ukrainian Armed Forces are intensifying their offensive in the Zaporizhzhia region. The defenders aim to cut off the "land corridor" to Crimea from the occupiers and liberate Tokmak and Melitopol.
President Volodymyr Zelenskyy hinted at the successes of the Ukrainian forces on the front but stated that further news would be revealed later.
Some other Western media outlets also highlight that Ukraine has entered a new phase of the offensive and has directed additional forces to the frontline.