Ukraine's chief spy personally engages in special military operations, details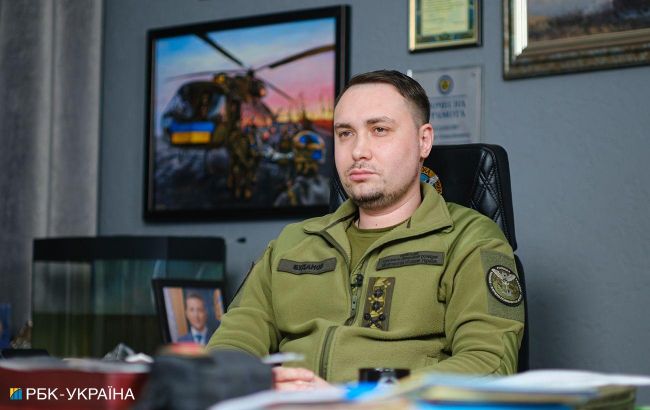 Photo: Kyrylo Budanov, Chief of the Defense Intelligence of Ukraine (Vitalii Nosach, RBC-Ukraine)
Special forces of the Main Intelligence Directorate are often sent on missions where they have to confront the enemy's overwhelming advantage. In some of these operations, their head, Kyrylo Budanov, is directly involved, tells the commander of the MANPADS group of the Artan special unit, Oleksandr Lyutyi (Furious) in an interview with RBC-Ukraine.
"During one of the missions, the enemy assault group attempted to leave the area of operations without firing a shot because they realized they couldn't resist anymore. That's when Kyrylo Oleksiyovych was present with us," Lyutyi said.
According to him, Budanov, through a single radio conversation, compelled 19 Russians to surrender in captivity.
"It's an incredible display of willpower. Everyone felt such a moral boost when they heard our leader's voice. Most of them had no idea that the head of the Main Intelligence Directorate was in our sector," the soldier recalled.
One of the special operations of the Main Intelligence Directorate
Recently, the Defense Intelligence reported that Ukrainian special forces landed in occupied Crimea.
Indeed, the special forces of Stuhna and Bratstvo battalions, as part of the Timur special unit of the Defense Intelligence, landed on the peninsula and engaged in combat against Russian occupiers.
Later, a representative of the Main Intelligence Directorate, Andrii Yusov, stated that there was a fierce battle involving our fighters in occupied Crimea. The Russians suffered significant losses, and our groups have already returned from the special operation.