Ukraine prepares evacuation of citizens from Gaza Strip: How Egypt can assist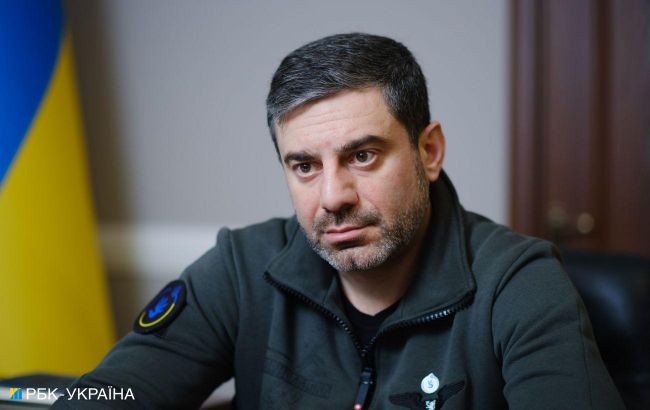 Ombudsman Dmytro Lubinets (photo: Vitalii Nosach, RBC-Ukraine)
The authorized representative of the Verkhovna Rada on human rights, Dmytro Lubinets, has arrived in Cairo, Egypt, to assist in setting up the evacuation mechanism for Ukrainian citizens from the Gaza Strip, according to his Telegram channel.
"As a result of the HAMAS terrorists' attack on Israel, Ukrainian civilians are trapped in the Gaza Strip. The situation there is critical. People are without electricity, communication, and are in danger. Therefore, 243 Ukrainians, specifically women and children, urgently need evacuation," the ombudsman explained.
Lubinets noted that the Rafah border crossing point between Egypt and the Gaza Strip is currently blocked. Thus, President of Ukraine Volodymyr Zelenskyy decided during a meeting to send the Ukrainian ombudsman to Egypt for discussions with relevant authorities to address this humanitarian issue.
"At the moment, I am cooperating with the National Commission for Human Rights of Egypt to assist Ukrainian citizens as quickly as possible. I have had a meeting with the commission's president, Moshira Khattab. The main issue is the mechanism for returning Ukrainians home," he emphasized.
The ombudsman noted that the issue of evacuating Ukrainian citizens is under the personal control of the President of Ukraine and the head of the Office of the President of Ukraine, Andriy Yermak.
Ukrainians in Israel
After the HAMAS terrorists' attack on Israel on October 7, the Ministry of Foreign Affairs of Ukraine reported that our citizens were among the casualties and the injured.
Ukraine is actively working on the evacuation of its citizens. To date, 200 tickets for the first evacuation flight have been distributed, and preparations for a second one are underway.
Furthermore, Ukrainian diplomats successfully evacuated an underage boy from the city of Sderot, who had been injured during the HAMAS militants' attack.
Yesterday, the Ministry of Foreign Affairs confirmed that at least 11 Ukrainian citizens lost their lives due to the recent HAMAS terrorist attack on Israel.