Ukraine prepares action plan for blackouts: Interior minister states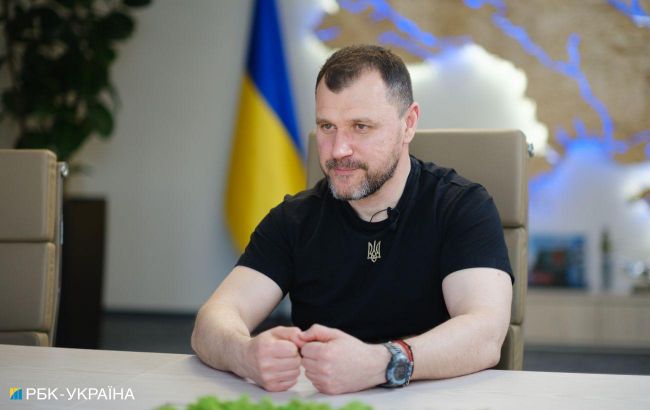 Ihor Klymenko, Head of the Ministry of Internal Affairs of Ukraine (Photo: Vitalii Nosach, RBC-Ukraine)
Drawing on last year's experience, Ukraine has already prepared an action plan for prolonged power outages, according to the head of the Ministry of Internal Affairs of Ukraine, Ihor Klymenko.
"Today, the first meeting of the Coordination Headquarters for operational response and ensuring normal living conditions during possible power outages was held," the statement said.
The main goal is to respond promptly to all emergency situations occurring in the country. Analysts at the Ministry of Internal Affairs' Situation Center are working to assess potential threats and response scenarios.
Ukraine already has a plan in case of blackouts
"We are entering a challenging fall-winter period, and we need to be prepared on all fronts. Based on last year's experience, we have already prepared an action plan for prolonged power outages," the minister added.
He also explains that this involves increasing police patrols, providing generators for medical facilities and critical infrastructure objects, and the operation of "resilience points," among other measures.
Preparation for winter
Analysts and experts believe that this winter, occupiers will not be able to leave Ukrainians without electricity. However, the military warns that occupiers may be preparing for attacks, including using Shaheds.
President Volodymyr Zelenskyy stated that all relevant services were already preparing for winter, and the Cabinet of Ministers and regions had received final deadlines for preparation.
National Power Company Ukrenergo is confident that Ukraine will have enough electricity in winter, but massive shelling by Russians could change the situation. Therefore, energy experts are considering the worst-case scenarios for winter.