Not just missile attacks: Air Forces predict possible scenarios for Ukrainians in the fall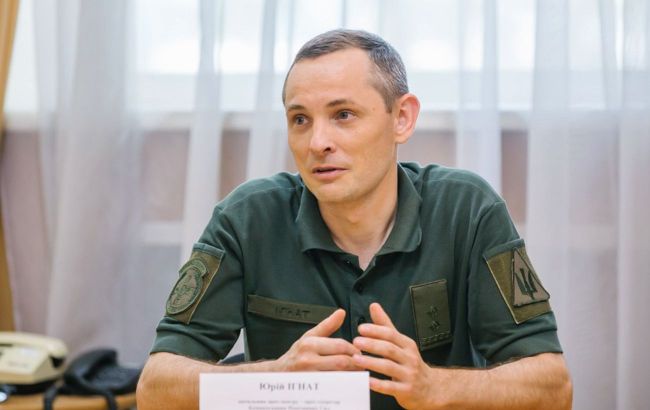 The Spokesperson of the Air Forces Command of the Armed Forces of Ukraine, Yurii Ihnat (Photo: mil in ua)
Russia may be preparing for mass shelling of Ukraine in the fall. Occupiers will use not only missiles but also Shahed drones in their production, according to a spokesperson of the Air Forces Command of the Armed Forces of Ukraine, Yurii Ihnat.
"We should expect that the enemy will not abandon its plans to strike on certain critical infrastructure objects in the fall-winter period. The use of old Soviet missiles such as the Kh-22, possibly the S-300, for strikes on front-line territories is possible," Ihnat said.
He suggested that the enemy would likely use newer weapons, precision-guided missiles, for strikes deep into Ukraine. The spokesperson also believes that Russians may focus on combat drones.
"After all, they probably will concentrate more on producing UAVs like the Shahed. They can already assemble them locally. Therefore, they are likely to increase the production of 'Shahed' drones specifically, and we can expect more 'Shaheds' to appear to attack our critical infrastructure. We should be prepared for such scenarios and prepare countermeasures," he added.
Massive shelling of Ukraine
Last fall and winter, Russian aggressors conducted mass shelling of Ukraine. Occupiers used rockets of various types and Iranian-made kamikaze drones.
The main goal of the aggressors was to turn off Ukraine's power supply, so they targeted critical energy facilities. Widespread damage across Ukraine led to power outages.
Analysts and experts believe that this winter, the occupiers may be unable to leave Ukrainians without electricity. Yesterday, President Volodymyr Zelenskyy held a meeting of the Staff of the Supreme Commander-in-Chief on preparations for winter.
What to Expect for Ukrainians in fall and winter, and whether power outages will occur - in RBC-Ukraine article.