Ukraine not ruled out attacks on the oil and gas system of Russia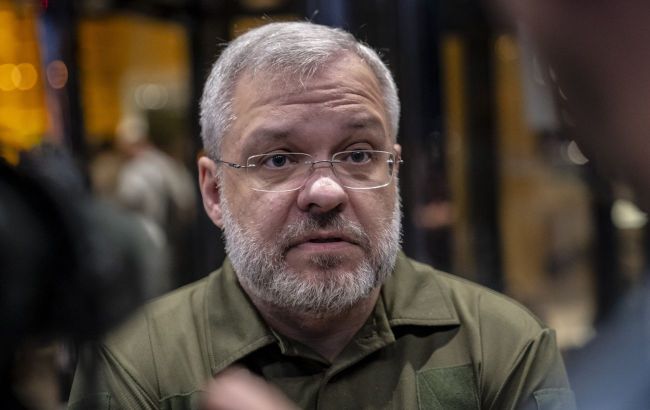 Minister of Energy of Ukraine Herman Halushchenko (photo: Getty Images)
Ukraine is prepared to target Russian oil and gas infrastructure if Moscow attacks the Ukrainian power grid this winter, announced Ukrainian Minister of Energy Herman Halushchenko.
"It would only be fair," stated Halushchenko.
He mentioned that Russia routinely conducts cyber attacks on the Ukrainian power grid and is expected to escalate physical attacks as temperatures drop, and people become increasingly reliant on energy for heating their homes.
According to reports, his comments came after Ukrainian President Volodymyr Zelenskyy stated last month that Ukraine would respond if Russia intensifies attacks on the energy system of his country this winter.
"When answering [Russia's attack], we would answer by taking the same approach, attacking their energy infrastructure," said Halushchenko.
However, Halushchenko emphasized that he is not a military officer in the Armed Forces of Ukraine and has not discussed potential Russian energy operations with U.S. officials.
Russia again shelling Ukraine's energy infrastructure
After almost a six-month hiatus, Russian terrorists have resumed shelling energy facilities in Ukraine. In early autumn, Russian shelling damaged the network in the Zhytomyr and Khmelnytsky regions. Recently, due to the fall of debris from the Shahed in the Vinnytsia region, consumers were left without electricity.
Recently, Russian occupiers targeted one of the Ukrainian thermal power stations. The facility's equipment has been damaged.
Military officials warn that Russia is accumulating missiles for renewed large-scale attacks. However, according to Ukrainian intelligence, the scale of the shelling is expected to be smaller.
The Financial Times also learned how Ukraine is preparing for Russian strikes on its energy infrastructure.