Ukraine and Poland agree to find a common solution to grain exports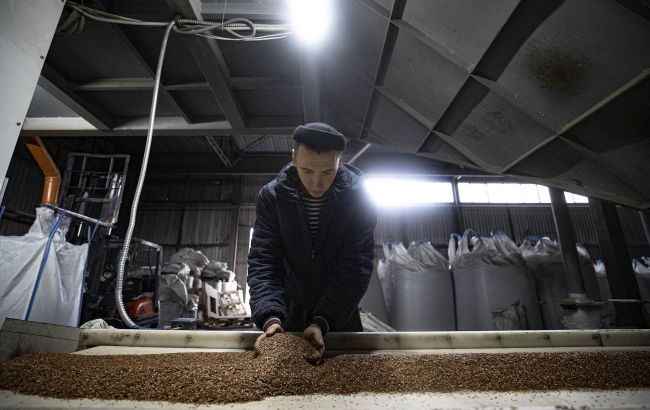 Ukraine and Poland agreed to find a common solution to grain exports (Photo: Getty Images)
Ukraine's Minister of Agrarian Policy and Food, Mykola Solskyi, spoke with his Polish counterpart, Robert Telus.
The ministers discussed the situation, as well as Ukraine's proposal for its resolution, and agreed to find a solution that considers both countries' interests.
Both sides confirmed their close and constructive relations, which have been demonstrated multiple times, and agreed to develop a cooperation plan on export issues shortly.
Conflict between Ukraine and Poland
As a reminder, on September 15, the European Commission lifted restrictions on importing Ukrainian grain into Poland, Hungary, Slovakia, Bulgaria, and Romania. However, Poland, Hungary, and Slovakia imposed bans at the national level.
In response, Ukraine filed lawsuits against Poland, Slovakia, and Hungary with the World Trade Organization due to the ban on grain imports.
Ukrainian President Volodymyr Zelenskyy criticized European partners for undermining solidarity with political theatrics during the UN General Assembly meeting. In response, Poland made a series of sharp statements, including mentioning reduced aid to Ukraine due to the "grain issue."
After this, Warsaw summoned the Ukrainian Ambassador, Vasyl Zvarych, to the Ministry of Foreign Affairs.
Advisor to the Head of the Office of the President of Ukraine, Mykhailo Podolyak, stated on September 20 that the countries would resolve the conflict over grain imports, and support from Warsaw would continue.
Today, Poland's Minister of Agriculture, Robert Telus, stated that Poland is ready to hold negotiations with Ukraine regarding the export of its agricultural products.